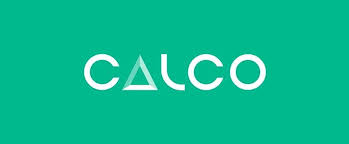 Calco, the largest IT talent developer in the Netherlands for 18 years, helps up to 60 professionals change careers every month. Unprecedented in this job market. The company trains people with a completed MBO, HBO or WO education, but not necessarily an IT or Finance background, to become IT or Finance professionals through special internships.
Kelly Grooteman, CEO of Calco: "We see that graduates or people with a few years of work experience do not always find it in the field that matches their study. They often came in contact with aspects of IT or finance during their education or work. It turns out that they get a lot more energy from this than expected. But once you are on a certain career path, it is not always easy to change. Vacancies regularly request a relevant study background or work experience. This actually means that a new investigation should be started. Without help, these professionals have a small chance of ending up well in IT or Finance. We help them reach their career goals. "
Starting a brand new studio is unnecessary, Calco says. The company has developed a unique internship. During the first two months, trainees are internally trained in relevant knowledge and skills in their new field. Then, based on their talents, ambitions and personality, they are matched to a company where they continue to learn in practice for two years. They have been full colleagues from day one. From Calco, the trainees are intensively supervised by a personal coach throughout the period. After the internship, more than 90% of the interns will be employed in the company where they have performed their task.
Grooteman continues: "Our clientele is huge. We have clients in almost every sector and industry that our professionals can be matched to. As a trainee, you can indicate your preference for the type of company you work for or do not want to work for."
If you look at the numbers, the company is doing extremely well, especially in relation to the rest of the market. What explains this success? Simcha Meijer, Marketing Manager at Calco: "Our marketing and recruitment machine works overtime. In this job market, you have to pull yourself out to stand out as an employer and convey what a career change via Calco can bring you. Professionals are looking more than ever for meaning and purpose. Oddly enough, people do not immediately think of a switch to IT or Finance. While there is a role for every talent. Interns who have already started with us or have even completed their internship are happy to tell about their experiences and the steps they have taken. We are very proud of them, they do really exceptional things once they have found their place. By offering a shift to a field from which they derive energy, Calco helps to find their job satisfaction. And it gives us energy every day at the head office. "
Diversity is a top priority in the selection of professionals. The company strives for a 50/50% man-woman distribution and is proud that about 40% of the IT people they train are women. An unprecedented high percentage in this field. Meijer: "Women often believe that IT is a real man's world, but nothing can be further from the truth. Women provide a very nice added value in an IT department because they communicate in a different way and look at things just a little bit differently. Men and women reinforce each other in a positive way. And this regularly contributes to high-performing teams. "
What does the future hold for Calco? Grooteman: "As a market leader, we help hundreds of professionals with a successful career in IT or finance in the top 200 companies and public organizations in the Netherlands. In three years, we expect to have deployed at least 1000 professionals to our customers and thus expand our market position. further."
About Calco
Calco is an IT and financial services provider specializing in the training, posting and coaching of junior, mediocre and experienced IT professionals and young financial professionals. The company was founded in 2004 and has experienced tremendous growth since then. The company currently employs around 500 people and has helped around 3,000 professionals achieve successful careers in IT and finance since its inception. For more information, please contact: marketing.communicatie@calco.nl.
This article is a submitted message and is not the responsibility of the editors.