Data analysis has for years been a technology that we find more and more applications for. After all, you can gather data in all sorts of places, to extract valuable insights for process optimizations. One of the places for data collection and analysis is the teeth. Oral-B tries to improve its care with smart toothbrushes.
Oral-B has for a long time focused on making toothbrushing smarter. Brushes that support this are basically not new, but their capabilities are evolving. We experienced this earlier during the Mobile World Congress, when we were allowed to try iO10, which will be released later this year. Thanks to our two brushes, we therefore also know to some extent how the analysis feels in practice. We say a little when the model used was a prototype.
Behind a smart toothbrush with AI, there is more than just a marketing message, or so we thought. That's why we talked to Dr. Phillip Hundeshagen, Europe OC R&D Director. He has a Life Science background and thus researches primarily in improving human health.
How do you do AI to brush your teeth?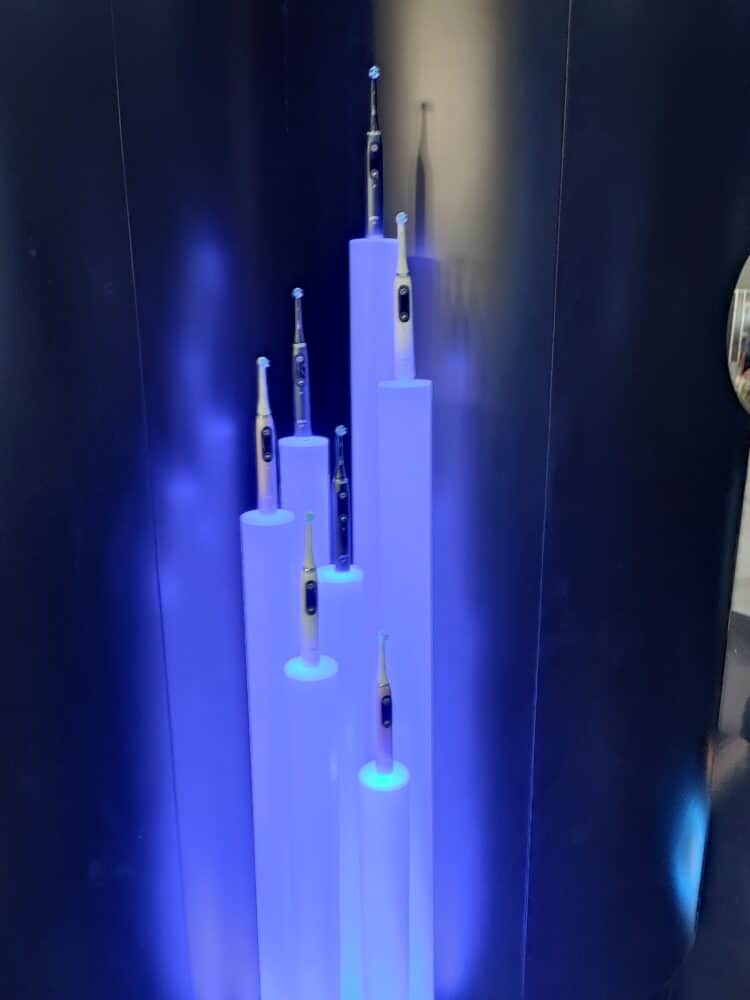 To enable data analysis, Oral-B had to train a model. It takes an enormous amount of time, Hundeshagen explains. For example, people's brushing habits vary enormously. It starts with the way someone picks up his or her toothbrush. Using the left or right hand can make a difference, but also whether you use the whole hand or just a few fingers.
Hundeshagen states that brushing habits vary greatly worldwide. In Europe, for example, one is used to eating with a fork, which means that the toothbrush is held in a similar way. Of course, different variations of this can be made. In Asia, on the other hand, people are used to eating with chopsticks, so the toothbrush is held more between the fingers.
Now one can assume that such factors have a minimal influence on the brushing result, but Hundeshagen indicates that such habits are actually crucial. Brushing methods often determine how hard someone presses the brush on the teeth. In addition, brushing habits determine which places are reached a lot and which are not.
"Many people are not aware of how many brushing habits there are, as they have generally seen few different people brush their teeth in their lifetime. We studied those habits to use them for the algorithm for the smart toothbrush ", says Hundeshagen. Oral-B has observed so many people that most brush variants are in the picture. All the associated data has been used to create an algorithm.
Use of data to optimize brushing
The smart toothbrushes that use the trained algorithm have sensors to collect data. Data points can be the front, back or top of the teeth, as well as front teeth, canines or various cheek teeth. In addition, you have, for example, the gums, which are also part of good dental care.
If you are aware that an ideal brushing lasts two minutes, as is often recommended by dentists, this means that data can be collected from more than ten tooth zones during brushing. The sensor measures how long you brush an area and how intensely you press on the area.
Based on these measurements, Oral-B can advise on desired adjustments in brushing behavior. Oral-B is not intended to change the way the user holds his toothbrush, because that's what the model is trained to do. Instead, it strives to perform the brushing method to the best of its ability. In practice, this comes down to a number of things: does brushing actually take two minutes, is the pressure too hard or soft, and is each zone of the teeth sufficiently reached?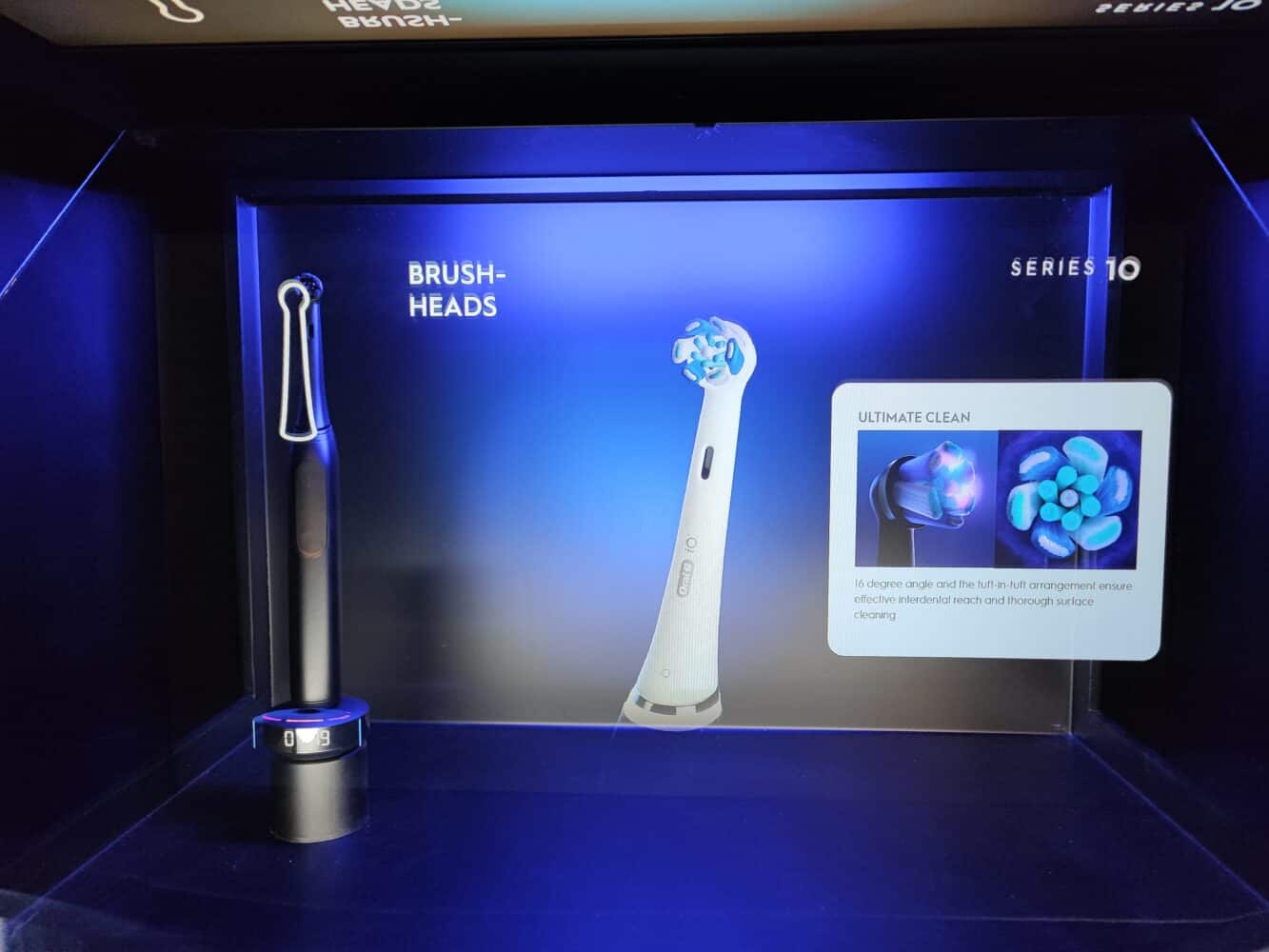 Steering can be a step in the right direction
By highlighting such points when brushing your teeth, Oral-B hopes to provide further guidance for a better brushing result. It does this via an app where the analysis of brushing is available. Here you can see, among other things, the duration of brushing and which places of the teeth have been reached sufficiently or not. The app also provides feedback on how long the user is pressing too hard during a brushing. During our tests with iO10, we mainly got feedback that too much pressure was put on. This may have to do with the brushing habit, although our shift from a standard manual toothbrush to an electric model also plays a role. We were not yet used to electric brushing.
The app is especially suitable for after brushing. As a result, you will not take better care of your teeth immediately during brushing. In addition, an app has the disadvantage that many users will use it in the first days of purchase, but to a lesser extent after getting used to it. Therefore, the iO series also uses light signals on the toothbrush, which indicate whether you are pressing correctly. The downside to this is that you focus on the light signals while brushing. That's why the iO10 comes with a display in the charging station. It provides feedback directly during brushing. We just could not test the screen yet as our test was on an early prototype.
Ultimately, the whole idea of ​​collecting data while brushing to improve oral hygiene is a step in the right direction. It will not be a miracle cure to get rid of holes forever, because it depends to a large extent on the diet. Still, many dentists recommend electric brushing. If at the same time you do this in an optimal way through data analysis, then you are well on your way to a white smile. The question is just whether you want to make the investment, for current iO toothbrushes cost between 200 euros and 300 euros. iO10 with the extra premium charging station will most likely exceed that.