30,000 Dutch families have already signed up for the reception of Ukrainian refugees. About 250 families come every day. What does this mean for an organization like Takecarebnb that puts refugees in touch with host families? In the autumn of 2021, director Robert Zaal asked this question – about growth – to the consulting firm IG&H, not knowing that his question would now be so topical.
About the Author: Danielle Blankhorst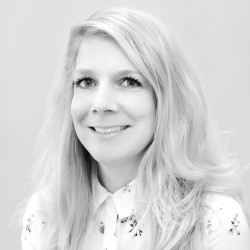 Danielle Blankhorst is a communications and behavioral consultant at Nieuwe Wending. She develops interventions and campaigns for social organizations.
Director Robert Zaal got in touch with IG&H through Impact Matters. His question: 'How can we offer as many refugees as possible a nice place, stay financially healthy and preserve our culture?' A few months later, this question is the stark reality. He says: 'We are getting a lot of worried and heartwarming reactions to the war in Ukraine. There is a dire need for host families to receive new refugees, and we are grateful that we are receiving new registrations, but that obviously means something to our organization. The pressure is great. We work very hard for the Ukrainians, but also emphatically for all the refugees from other countries. Fortunately, thanks to the collaboration with IG&H, we are well equipped for the registration flow. '
Growth is not only about economics, but also about culture and values
IG&H began working on the issue in two duos last fall. One duo dealt with the 'hard side' of the organization and the other duo with the 'soft side'. Consultant Lisanne Kuntz explains: 'Growth is not only about finances and the' hard side 'of the organization, but also about culture and values. Takecarebnb is a small organization where personal contact is very important. Everyone involved performs the work with dedication and passion. They all contribute to the integration of refugees into Dutch society. From 'matchmaker' to management and board. You can feel it in the whole organization. '
It's so much more than just providing shelter
In order to arrive at good advice, IG&H has interviewed all types of stakeholders. Annemiek Janssens was – in addition to Kuntz – also one of the consultants involved in this project. She explains: 'We had discussions with staff, volunteers, authorities (such as COA and Social Affairs) and management. But also with the guests (status holders) and host families. It was quite impressive. It's so much more than just providing shelter. For example, I talked to a family who is still in touch with his guest. They helped paint the house and went on vacation together. It is difficult to integrate in the Netherlands if you are waiting for a home in an AZC. By instead staying with a family, a status gardener learns the Dutch language and culture faster, and the guest has a good relationship to fall back on. Conversely, a family expands its worldview and learns about a new culture. You see the same enthusiasm in these families as in the organization. '
Build smart on the situation
IG&H collected all responses and in February they delivered the final report with three scenarios. The report answers questions such as: What would it mean if Takecarebnb doubled in size? Or four times? What does it mean for revenue and expense if you grow to the next scenario? Nor does it matter: What impact does growth have on the core values ​​and culture of the organization? And how do you maintain this culture? Zaal: 'The report has been used as a basis for conducting the right conversation' internally '. We have grown from six to thirty employees in one month, when you do not count the 150 flexible employees. This means that we immediately switched to the maximum scenario from the IG&H report: growth to a thousand matches. More seems even possible. The main obstacles to this are adequate host families, volunteers and financial resources. If we build smartly on what is happening now, we can quickly meet all three conditions. '
Zaal: 'Because we were prepared for growth, a strong and ambitious core team was readily available. This allows us to continue to carefully screen all host families, while maintaining the informal and personal atmosphere of the organization. We are very proud of that. And we are now a valued partner in the consortium with the Red Cross, the Salvation Army and Vluchtelingenwerk Nederland. '
A valuable project for all parties
Tackling issues in this way is valuable to all parties. A win-win-win situation where it is crucial that the social goal is achieved. Takecarebnb uses knowledge from the business community to realize their mission and IG&H makes a social contribution. For Janssens and Kuntz, it means a step in their personal development, they say. Janssens: 'By carrying out the project independently (in pairs) I learned to listen to the question behind the question, but also to focus. Gradually, more and more questions arose that we wanted to do something about. Having a conversation about it was instructive. ' Kuntz agrees: 'That's how I experienced it too. It was great to tackle a project from A to Z and think together about what is really needed. '