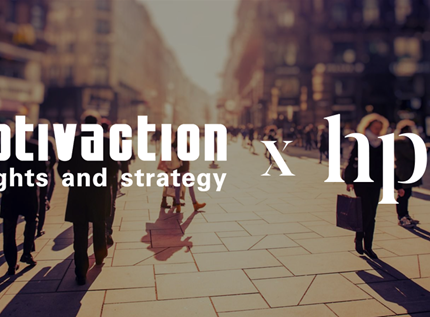 Press release
Motivaction and HPB measure the impact of socially engaged companies and campaigns
Large-scale research into the effect of social initiatives on brand value and image
Research agency Motivaction and HPB | The PR agency works together and depicts the importance of the social role of companies for the Dutch public. In early June, they will launch a large-scale study of how consumers perceive the importance of sustainability and corporate social responsibility. It also shows how the sustainable behavior of the Dutch has changed over the years, and which of the international 'Sustainable Development Goals' they consider most important and why.
The results give companies razor-sharp insight into the state of their social image and what steps they can take in sustainable business. Social Impact Monitor (MIM) is used for research, with which Motivaction since 2009 has studied companies 'social impact in relation to consumers' fire preferences.
Meaningful companies are valued better
Jacqueline Bosselaar, Founder and CEO of HPB | The PR agency says: "We are proud to provide insight into the Dutch motivation in this area together with Motivaction. What do they expect from companies and what are they aware of now? Consumers' interest in social initiatives is increasing enormously, but they are more critical "than ever before for relevance, impact and branding. Previous studies show that companies with real social significance have higher brand equity and grow faster than companies that do not. For us, purpose-driven organizations are therefore the leaders of tomorrow."
Gerard van der Werf, senior researcher at Motivaction, adds: "Caring for people, society and the environment is something we are all responsible for, according to the Dutch public. But one has a little more responsibility for this than the other. More than 70% of the Dutch people believe that companies should make a great contribution to our society and environment. Here lie both opportunities and challenges for all organizations in the country. Above all, it must match the brand's identity and the execution must be recognizable and credible. It is a "Delicate game to be played well. In combination with HPB's professional knowledge, Social Impact Monitor helps with this."
Opportunity to participate in research
Since the end of 2009, the research agency Motivaction has asked every year how the Dutch view the importance of sustainability and corporate social responsibility. The last survey took place in 2021 among approximately 1,750 respondents from Motivaction's StemPunt panel. By weighting, the online survey is representative of Dutch people aged 18 to 70 in terms of education, age, gender,
region and value orientation. Interested organizations can inform HPB until the end of May if they wish to participate in the survey (for a fee). The results of the upcoming survey are expected to be available this summer.
About HPB | PR agency
As a communications consultant, HPB helps brands and organizations break through the noise and find a deeper, better connection with people. We help brands change things that really matter, and thus be truly relevant and valuable in people's lives. Everything that makes them valued, loved and – in the end – famous for the best reasons. HPB has developed its own F + A + M + E formula to take brands further, where the letters stand for Facts, Attention, Meaning & Earned. This approach is realized in collaboration with PR professionals, creatives and strategists and using data and in-depth knowledge of digital, content and social media. There are 35 permanent employees, in addition to a network of freelancers in both the Netherlands and Belgium. www.hpbagency.com / www.hetprbureau.nl
About motivation
As an independent insight and consulting firm, Motivaction researches people's values, motives and lifestyles for various organizations in both the profit and non-profit environment. Since its founding in 1984, the agency has been testing ideas, innovation plans, products and policies for short- and long-term success. Motivaction does this empirically with a critical eye and innovative research methods. Her researchers combine academic depth with knowledge of business interests and social drivers. Motivaction sees where the opportunities lie, and translates these into concrete advice. www.motivaction.nl
Additional information (not for publication):
HPB (PR Office)
Rianne de Vries
Rianne@hetprbureau.nl
This article is a submitted message and is not the responsibility of the editors.