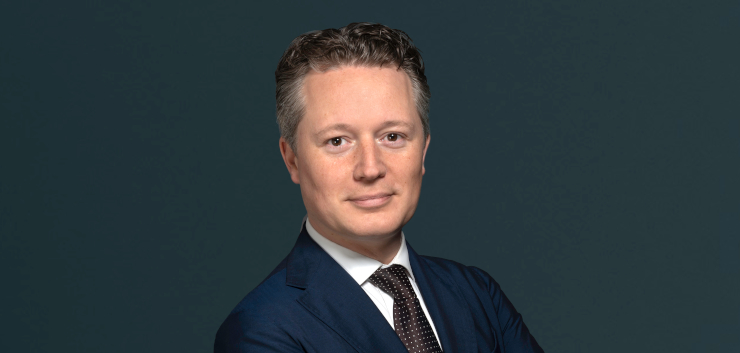 In this section you can read what lawyers do in their spare time. Former actor and theater maker Jeroen Gunning has been a criminal lawyer since 2016. Cybercrime cases are of particular interest to him, and he has a soft spot for technology. "Technology is the closest thing to magic in our lives."
Gerard Spong wants to know where Rex is, so he only has to look at his smartphone. His dog is wearing one air sign, so it can always be traced. This device dangles around Rex's neck on the advice of Jeroen Gunning.
Gunning has a soft spot for technology. His colleagues at Spong Advocaten knock on his door when their phones are not working optimally or when they need a new hard drive. Since he started filming digitally at the age of seventeen, he has in his spare time eaten articles about the technological development: software updates, the latest gadgets, the social impact of artificial intelligence.
"My grandfather was one of the first to have a cell phone. Even in old age, he was still interested in technology. Hopefully my mind will also remain flexible for a long time to keep up with the latest developments. I think you always have to be open to new things. Not just technologically, but in general. Curiosity is my attitude to life. "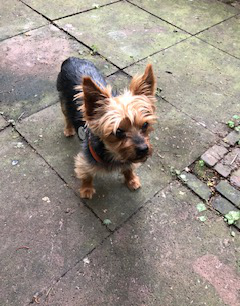 Circus crying animals
It turned out after high school. With a social lawyer as a mother and a father who, in addition to being a criminal lawyer, was also a professor of criminal law and a legal assistant, a law degree was the obvious choice. But Gunning went an unknown route and chose the Maastricht Theater Academy. "My good example was Pierre Bokma, Holland's greatest stage actor."
After graduating, he worked as an actor and created 'absurdist musical theater' with Circus Treurdier, the theater company he founded with friends of his colleagues. After three 'very fine years' it began to itch; Gunning lacked the analytical and cerebral. After all, he studied law and started working as a criminal lawyer in 2016. "For lay people, the courtroom has a certain theatricality: the dresses, the fixed places. But it's about very different interests than on stage: We serve the rule of law. A lawyer is not an actor. If I defend someone, I really do not intend to play anything. "
However, his stage background still comes in handy today. "I have learned to look after people well, and I am very aware of how I encounter it. In my practice, I deal with many different people. In order to communicate effectively, you must assess who you are dealing with. I adapt to them like a chameleon. "
PGP messages
His practice includes 'hardcore criminal cases', from shoplifting to murder cases. Within his area of ​​law, he has a particular interest in cybercrime cases, which he is dealing with more and more these days. This could involve old-fashioned crime with a digital edge, such as tikkie scams, and major cybercrime cases, including large-scale DDoS attacks to destroy government websites.
Technology seeps into his practice in yet another way, namely through investigative methods and the question of whether evidence has been obtained legally. "People's lives have increasingly become intertwined with the digital world, and this means that the intelligence services are having more and more reason to take a closer look at it. Thanks to technological advances, they often succeed. For a long time, criminals thought they could communicate unseen via Pretty Good Privacy (PGP) phones. But now the detectives are able to access the encrypted and uncensored messages they exchange via PGP phones. "
"A goldmine for intelligence services! Being able to crack encryptions and access encrypted information is useful to them. But there's a dark side to it: it can affect the privacy of innocent citizens. Investigation rules are in place to protect them. "And that's a good thing. You always have something to protect, even if you say you have nothing to hide. Whether the evidence in all those cases has been legally obtained is not yet said to me."
Paid internet services
According to Gunning, one does not have to be a great scientist to understand criminal cases with a technological twist – neither is he. "You do not have to program or anything. It helps if you have an affinity for it and are not afraid of technical terms. " He understands that not everyone loves technology as much as he does. However, he cannot believe that the judiciary has only recently announced that the fax will be sent out on 1 February 2022. "If anything is illustrative of how old-fashioned it sometimes is in the judiciary, it is. Most people I know have not seen a fax machine in about 25 years. "
He has had all his files on an iPad since 2018. "This means that I always have everything at hand. If I want to look something up, I do not have to browse hundreds of pages, but I find it directly with the search function. In my opinion, digital files are more secure than paper files. The chances of a paper file falling into the wrong hands are greater than anyone being so committed to accessing my digital files. Encryption, two-step verification, face recognition. You really just don't get there. "
That he protects his and his clients' privacy like a lion is also evident from the fact that he uses many paid internet services. "I always say: there is no such thing as a free lunch." Privately, he sends encrypted emails through a Swiss company. No WeTransfer for him to send documents, but Tresorit. He does not google, well. Gunning finds the search engine DuckDuckGo 'the way to go'. Although he prefers to use Signal, he can not escape WhatsApp because most customers have it. "I use the business version of WhatsApp. When I'm on vacation, I put my absence feature on both the email and the app. It's a way to keep my business a little viable."
'Smart' contacts
Technology not only helps him with his work. He also sees the benefits privately. He can open his front door remotely, for example for a parcel carrier. Before he enters, his house is already heated. When he enters, the light in the hall turns on automatically. "My lights are divided into different light scenes. When I read, I want a different light than when I have a drink with friends. At the touch of a button, I have the perfect light for any setting. "He can listen to music from the streaming service Apple Music anywhere in the house. If he feels like a movie, he first conjures up a small projector and then a fifty-inch screen.
"All the 'smart' contacts in my house are hidden behind the contacts of the 1930s. With the push of a button, something technologically modern happens, while you 'just' press an old-fashioned contact. The best technique is technique you do not see "Technology is the closest thing to magic in our lives."
Jeroen Gunning is a lawyer at Spong Advocaten in Amsterdam. He focuses mainly on general criminal cases and has a particular interest in cybercrime cases.