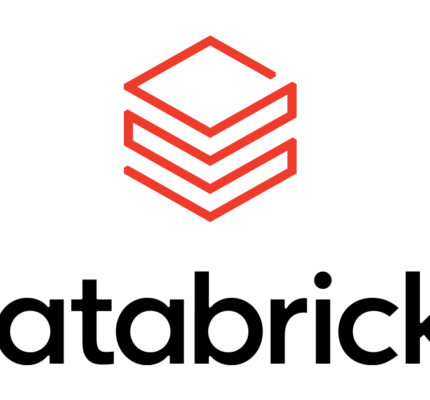 Amsterdam, 10 May 2022 – Databricks, data and AI leader and pioneer in lakehouse architecture, today launches a new pay-as-you-go lakehouse service on Amazon Web Services (AWS). It allows customers to quickly and easily build a Databricks Lakehouse through their AWS Marketplace account and further benefit from existing AWS contracts.
Earlier this year, Databricks also announced support for AWS's Graviton2-based Elastic Compute Cloud (Amazon EC2) instances that can deliver up to 3x-4x better cost-effectiveness for customers when building a lake house on AWS. This is now being replaced by the pay-as-you lakehouse service on the AWS Marketplace. The new solution provides seamless integration between Databricks and existing AWS configurations and security. AWS customers can launch a Databricks trial from their AWS console and consolidate Databricks billing and payments into their existing AWS account.
With the new service, AWS customers pay only for the resources they use and can easily make their Databricks use part of their existing Enterprise Discount Program (EDP) commitment. This gives organizations greater flexibility and scale to build a lake house on AWS that meets their current and future business needs.
"Our Databricks Lakehouse at AWS enables us to best serve our data analysts, data researchers, and anyone else using data at BlockFi," said Anthony Tellez, Head of Machine Learning & AI at cryptocurrency company BlockFi. "BlockFi is pleased that we can now use Databricks on a pay-as-you-go basis through the AWS Marketplace."
"AWS shares our obsession with delivering value and power to our customers. Together, we make it even easier for organizations to build a lakehouse platform on AWS, enabling customers to extract new value from their data across entire data – and the AI ​​workflow, "said Andy Kofoid, President of Global Field Operations at Databricks." We are excited to build on our long-term strategic relationship with AWS and bring the power of Databricks Lakehouse Platform to more customers with an integrated, streamlined experience in the AWS Marketplace. "
"AWS Marketplace provides a simple, streamlined user experience that makes it easy for customers to find and implement the best software, data, and professional services instantly," said Stephen Orban, VP of AWS Marketplace Partner Engineering and ISVs. "We've seen tremendous growth for Databricks on AWS, and now that Databricks is available on a pay-as-you-go basis on the AWS Marketplace, we expect that growth will continue as more organizations build a lake platform."
The pay-as-you-go service is the latest result of the two companies' long-term partnership, which has more than doubled their total customer base from the financial year 2020 to 2021 and quadrupled sales through the Marketplace. The average sales volume has also doubled during that period.
Visit the Databricks page on the AWS Marketplace to get started right away. Click here to learn more about Databricks and AWS integrations and options.
About Databricks
Databricks is the data and AI company. More than 7,000 organizations, including Comcast, Condé Nast, H&M and more than 40% of Fortune 500, rely on Databricks' open and integrated platform for computer technology, machine learning and analysis. Headquartered in San Francisco, with locations around the world – including Amsterdam. Databricks was founded by the founders of Apache Spark, Delta Lake and MLflow with the mission of helping data teams solve the most complex problems. Follow Databricks further TwitterLinkedIn and Facebook or visit www.databricks.com for more information.
This article is a submitted message and is not the responsibility of the editors.