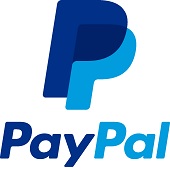 Amsterdam, 10 May 2022 – 78% of Dutch SMEs feel positive about their business despite all the worries and challenges they will face after the pandemic. This emerges from an Ipsos survey commissioned by PayPal among 506 small and medium-sized businesses in the Netherlands1. Dutch entrepreneurs are very concerned about the current economic situation. The survey shows that more than 60% are concerned about high energy or fuel prices, while almost half (41%) are concerned about the current level of inflation.
Lots of options
Although there are concerns, the survey shows that Dutch entrepreneurs remain robust and that the majority see opportunities for growth. More than 80% of small and medium-sized businesses are optimistic about attracting new customers. A further 43% of SMEs are exploring to attract new markets, and 39% of respondents are eager to develop new products to drive growth.
Nearly half (43%) of respondents are considering taking out a business loan to take advantage of these opportunities and protect themselves from financial uncertainty. The majority plan to use additional capital to grow their business (58%), nearly a third (29%) say it will help their cash flows to pay bills. According to a quarter of respondents, loans can serve as a means of relief when current unforeseen events have a major negative impact on their business. SMEs consider fast approval (63%), an online application (52%) and no fixed term loan (49%) as the most important when taking out a business loan.
PayPal launches PayPal Business Credit: a simple and fast financing solution for entrepreneurs
As a trusted partner for Dutch SMEs, PayPal continues to support Dutch entrepreneurs by adding a new corporate finance solution to their PayPal Commerce Platform2 PayPal Business Credit offers Dutch SMEs quick and easy access to the capital they need to grow and prosper . With this solution, PayPal wants to offer Dutch small and medium-sized companies a transparent solution that makes responsible lending easier.
"PayPal has always been a partner for Dutch SMEs, with the launch of the PayPal Business Credit in the Netherlands, we are taking our commitment a step further. Today, PayPal customers can access flexible financing based on their earnings in minutes. This solution is in line with our desire to democratize SME access to opportunities previously reserved for larger companies, "said Joachim Goyvaerts, Director of PayPal Benelux & Ireland." Based on the strong relationship that PayPal has with its professional customers, PayPal Business Credit enables its customers to meet their development challenges. "
How does it work?
PayPal Business Credit offers an accessible solution for small and medium-sized businesses that use PayPal's payment platform. The credit amount provided by PayPal is based on the retailer's PayPal sales volume and amounts to a maximum of € 130,000 for new customers and € 160,000 for existing customers. Before granting credit, PayPal evaluates the history of the company's sales results to provide a credit decision and financing within minutes, shortening the long time of traditional financial organizations. The benefits for small and medium-sized businesses are:
Financing ready in minutes
The streamlined online application process allows for instant decision and funding. Entrepreneurs can apply for and receive capital in minutes.
• A quick credit check
The PayPal financing agreement is based on the PayPal reseller's account history.
• Responsible and appropriate repayment
Without a fixed term, the repayments are automatically deducted from each sale, based on a repayment percentage chosen by the entrepreneur of 10% to 30% per. sales. PayPal Business Credit is a flexible solution that promotes responsible borrowing with a repayment tailored to the entrepreneur's sales volume, while enabling them to realize their growth ambitions.
• No hidden costs
No periodic interest or hidden costs – the entrepreneur pays only one fixed amount that is presented to them when they take out the loan.
With the availability of PayPal Business Credit in the Netherlands (and France, launched at the same time), the range of corporate finance solutions is now available in six markets, including the US, Australia, the UK, Germany, the Netherlands and France. Since its initial launch in the U.S. in 2013, PayPal has provided access to more than $ 22 billion in capital through more than 1.1 million corporate loans. In Europe, PayPal has provided capital equivalent to more than $ 3.6 billion to European companies, with more than 230,000 approved loans. For example, PayPal in Germany has provided more than € 250 million in loans to more than 8,000 small and medium-sized businesses in the first 12 months since its launch in November 2018.
– End –
This article is a submitted message and is not the responsibility of the editors.