I once talked to a colleague over a drink with freelance journalists. We talked about taking on commercial jobs alongside your journalistic work. The colleague laconically announced that he 'suffered' from writing on behalf of companies. "You get a list of names of people who never make trouble, and then you get paid three times better than in journalism!" My indignation knew no bounds. I even think I said, "Then you're not a real journalist, are you?"
†

No less than 40 percent of freelance journalists can barely make ends meet
Only later did I realize that it is not that simple. For many freelancers, it is a clear necessity to take on commercial jobs: as many as 40 percent of freelance journalists can barely make ends meet, Monitor Freelancers and Media showed already in 2018. Since the corona crisis, that percentage has risen to 52 percentage. The average annual gross income in 2020 for a full-time freelance journalist was 28,732 euros. For comparison: most journalists earn between 31,338 and 66,521 euros gross per year, depending on experience.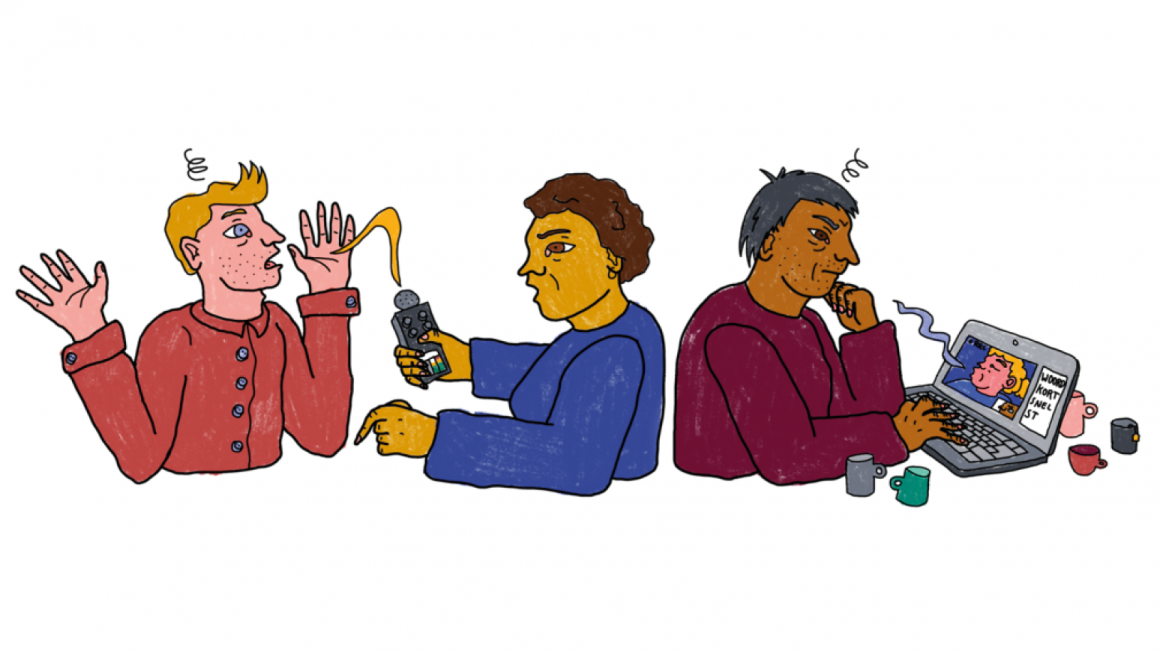 While their clients make millions, freelance journalists do not make ends meet
Almost half can not make a living from it.
Almost half can not make a living from it.
Critical one day, praise the next
"By the big media companies, freelancers are forced into the arms of the trade," says science journalist Jop de Vrieze (38) from the freelance collective Bureau Wibaut in Amsterdam. We have already written about the contrast between the multi-million dollar profits of the big media houses and the freelancers who write for them. De Vrieze: "Freelancers see no other way than to do side jobs."
De Vrieze points out that companies always talk loudly about their role in democracy and their independence. Can this independence be reconciled with the commercial 'bijobs' of their freelancers? Some freelancers I talk to say that they 'put a wall' between the two strings in their 'hybrid practice' by performing commercial tasks that are far from the topics they write about for journalistic clients.
De Vrieze once experienced for himself that despite such caution, things can still go wrong. He interviewed a new chairman of the KNAW Institute of Science, for whom he had previously done commercial jobs. It was a pretty good interview, he thought, but the next day another newspaper revealed that there had been a conflict in the appointment of the chairman. De Vrieze had not asked further about this in his interview. "I can not say with certainty that I would have been more critical if I had never worked for the department, but perhaps it had something to do with it."
†

Bijob makes you vulnerable and untrustworthy as a journalist
The failure was (in part) a reason for De Vrieze to phase out its non-independent activities. He sees lots of colleagues who still do: "One day someone writes an article for the newspaper about, for example, gene therapy, an exciting and controversial technique with many critics. The following week, the same person writes to a university magazine, but only about the benefits. "
Double caps
In her press freedom speech in 2018, Sheila Sitalsing, Volkskrantcolumnist and freelancer, big questions about the freelance journalists' ongoing loading and unloading of commercial caps. In an interview, she now says: "Journalists make lists of politicians with double hats, while many freelancers themselves have side jobs. It makes you vulnerable and not credible. "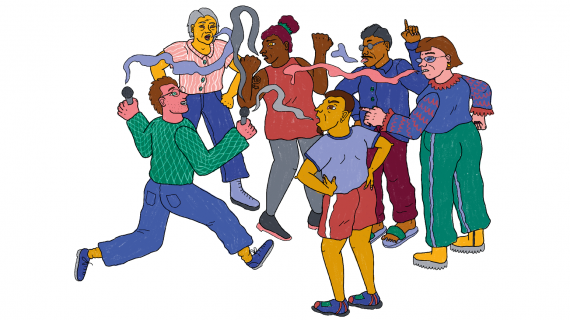 Freelance journalist at risk: insecure and poorly paid work
Journalists' diversity, quality and even security are threatened.
Sitalsing misses a conversation about commercial work by journalists. Not only between freelancers, but also on editorial boards. She points to foreign media that get their freelancers to sign a document stating which parties they absolutely do not want to work for. So does the American media company NPR, which operates hundreds of independent and public radio stations. 'But it's not happening anywhere in the Netherlands. I have never been asked: does this task not conflict with other interests you have? They leave that judgment to me. "
Folkert Jensma (64), fhvNRCEditor-in-chief and NVJ deputy chairman see that publishers and editors-in-chief look at commercial jobs differently than the freelancers themselves: "They do not think it is undesirable or risky to be involved in journalism, but rather profitable. It is an essential part of the revenue model. " He draws this conclusion from his own experience, but seems to be confirmed by annual reports from the trade association NDP Nieuwsmedia: Staff costs in the dailies were halved between 2003 and 2016 from 400 million to 200 million. Precisely in the period when the number of jobs decreased markedly and the number of freelancers increased.
And how was this piece paid for?
Jolanda van de Beld is a freelance journalist Investico and NRC† Jolanda worked 240 hours over 12 months on this project, which will be shown online in three parts. This is the third part. She received 2,100 euros from the Fund for Special Journalistic Projects and 2,500 euros from the Cooperative's Matching Fund. OneWorld paid 960 euros (based on the magazine's word price of 32 cents). Until recently, Jolanda was a board member of the NVJ Independent Section and she was involved in the strike action in NRCFreelancers.
A structural problem
NVJ Secretary Thomas Bruning finds it incomprehensible that it does not seem to impress publishers and editors that journalism has become a 'hobby' or 'extra' for some freelancers. A significant portion of the dailies can only show up because freelancers also have a commercial portfolio. They can even do commercial work on the newspapers themselves. "For a higher word rate, freelance journalists fill the commercial section," Bruning says. "So you're giving the wrong signal, are you? As if journalistic work is not more important. "
Seen in this way, it is no wonder that many freelancers choose commercial work alongside their independent productions: it is often easier, pays better and, moreover, is often just necessary to make ends meet. An outraged reaction like mine back then to that drink may not be entirely justified.
The idea that taking on commercial work would mean failing as a journalist ensures that the structural problem is not tackled: underpayment. That responsibility therefore does not lie with the journalist himself, but elsewhere, as is clear from the many conversations I had recently that led to this triptych *. Or, as investigative journalist Kim van Keken tells me, "I do not blame freelancers for doing commercial work, I blame media executives for allowing this."
Several passages from the triptych, of which this article is a part, have been submitted to the editors-in-chief of AD† NRC† Passwords† Fidelity† The Telegraph and de Volkskrant†
Rennie Rijpma (editor-in-chief AD) says she does not believe the dividing line between commercial work and journalism is black and white. "Journalism is also commercial work. What I expect from my journalists is that they are open about possible conflicts of interest. That is the precondition for good journalism. "
Fidelity¬ Editor-in-Chief Cees van der Laan says he does not recognize himself in the picture that the triptych paints. "We take freelancers very seriously and we believe we are paying them a decent salary. We are also in dialogue with them to raise interest rates for the coming years." According to him, freelancers have not been affected by the cuts: "We have even expanded the number of permanent full-time employees."
editors – in – chief NRC† Passwords† The Telegraph and de Volkskrant did not want to reply.
* This is part 3 of a three-part series on malaise in freelance journalism. The articles appeared in one story in OneWorld Magazine in the winter of 2021.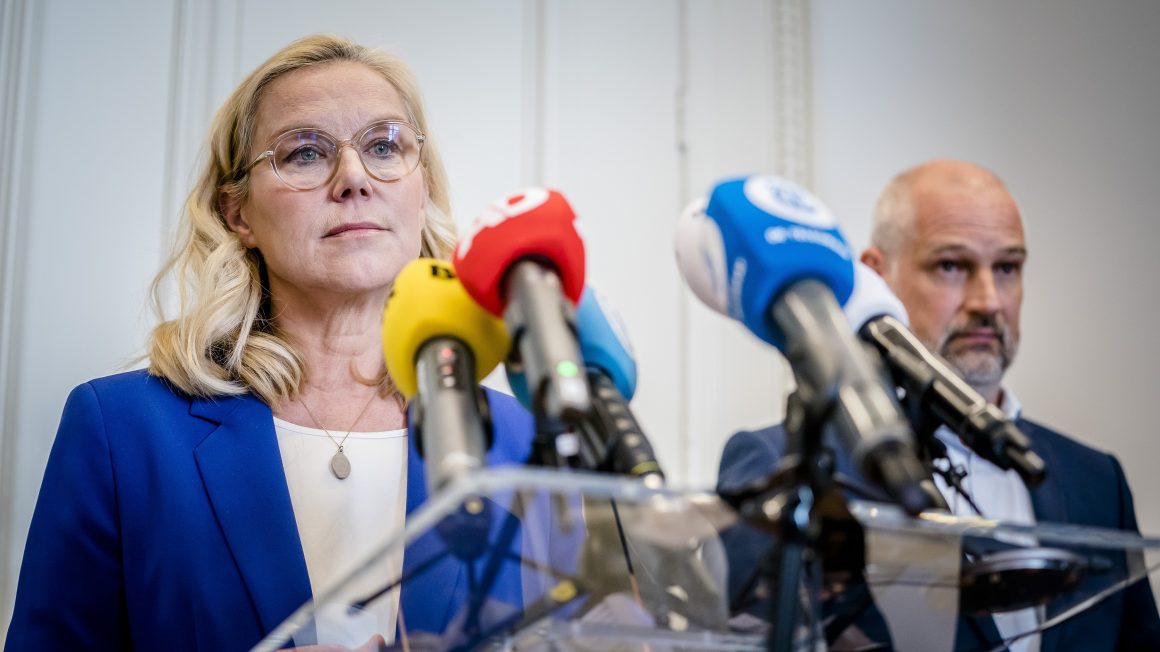 Why does the media call the D66 case 'MeToo'?
And not 'sexual harassment'?
And not 'sexual harassment'?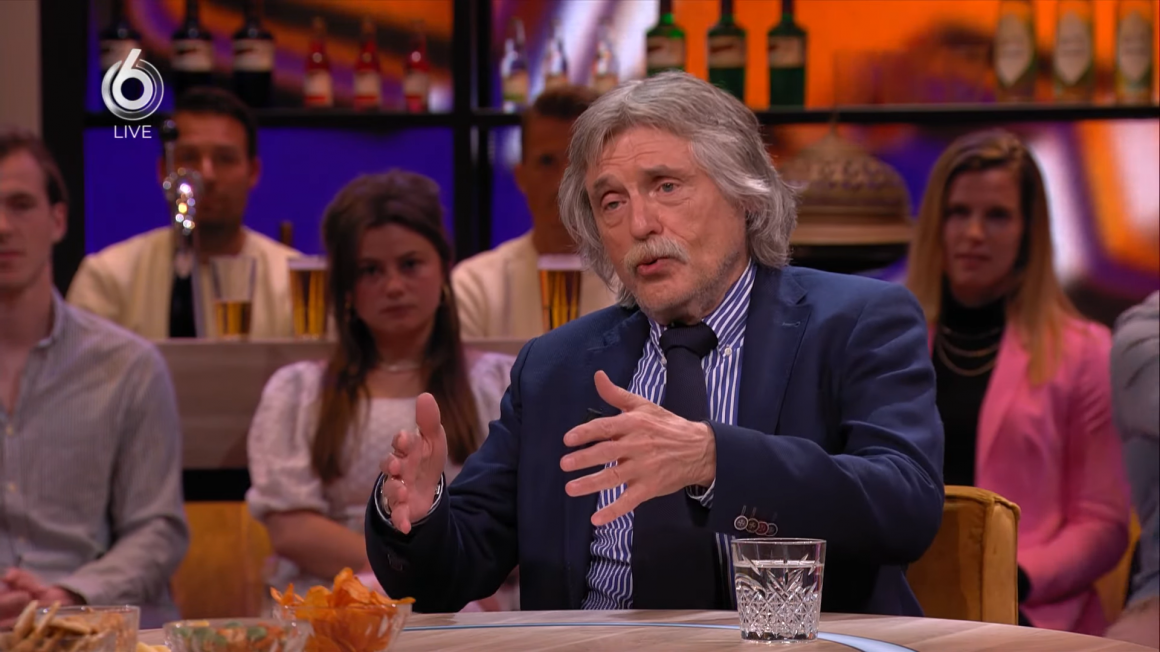 Who is actually being canceled here?
Not Johan Derksen, says Sander Philipse.
Not Johan Derksen, says Sander Philipse.