The city of Kortrijk will no longer order new cameras from the Chinese surveillance company HikVision in the future. It was decided in the city council on Monday, May 9th. HikVision was discredited after a sensational BBC documentary last year showed that the Chinese regime used the company's cameras to identify minorities and send them to concentration camps. In addition, the proposal from municipal councilor Benjamin Vandorpe (CD&V) for a standard ethical clause was also unanimously adopted.
At the municipal council on 19 April, CD&V municipal councilor Benjamin Vandorpe was still very excited about the collaboration between the city of Kortrijk and the Chinese security company HikVision. HikVison has already previously delivered around 29 cameras to the city of Kortrijk and would now receive new orders in a newly drafted framework contract.
I launched the call for a replacement in the city council committee on April 12, but it turned out to be financially impossible (municipal councilor Benjamin Vandorpe)
Vandorpe showed two minutes from a sensational BBC documentary from May 2021 in City Council on Monday 9 May to condemn.
Vandorpe's proposal to freeze the collaboration with HikVision did not fall on deaf ears at the city council. "We have certainly kept your comments at the previous session in mind," said Modern and New Board rapporteur Kelly Detavernier (N-VA). "HikVision will therefore not be included in the new framework contract."
However, the 29 cameras that HikVision installed in Kortrijk will not be removed. "I launched the call for replacement in the Council Committee on April 12, but it proved to be financially impossible," said Benjamin Vandorpe. "The purchase and installation of new cameras would cost the city 90,000 euros. And given the current economic situation, I do not think it is an efficient use of public resources right now."
Tender circuit dialogue
Vandorpe also framed the collaboration with HikVision in the absence of a standard ethical clause within the administrative work in the city of Kortrijk. But the sore point was also taken up in the city council. "It is true that we have not yet written such a clause," Councilor Detavernier admitted. "But that certainly does not mean we avoid ethical considerations."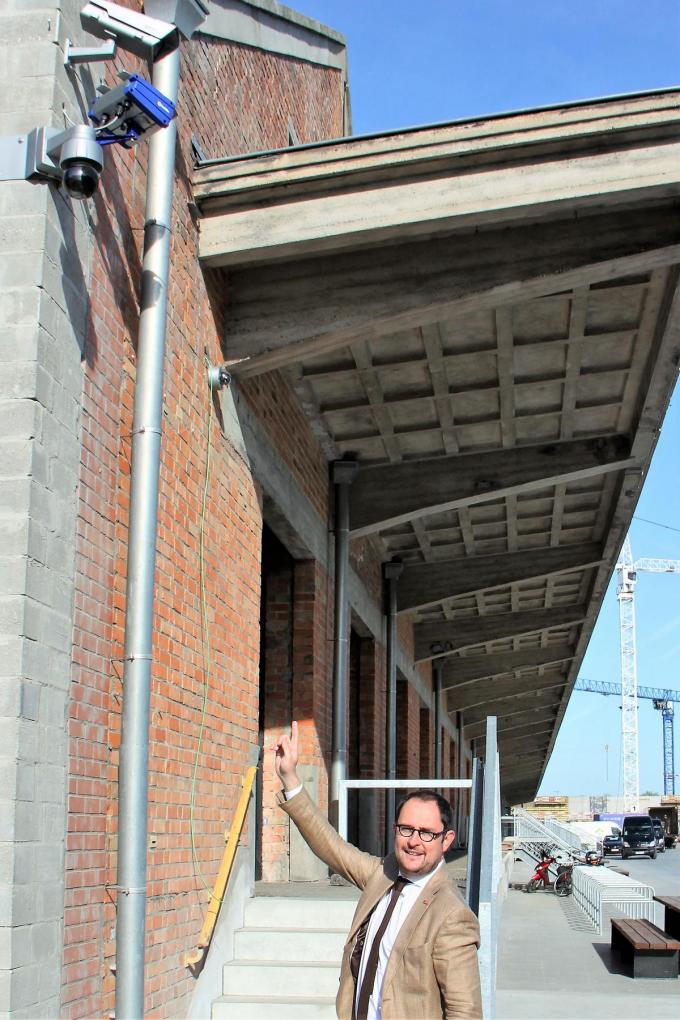 "Recently, we received the question from VVSG (Association of Flemish cities and municipalities, ed.) to participate in a dialogue between suppliers and local authorities on 25 May, where we can discuss with companies how we can effectively mitigate human rights risks in the supply cycle. The biggest difficulty is control and enforcement. But these can be discussed at that plumbing meeting. "
Lobbying
Although Vandorpe's ethical standard clause was largely based on the Flemish government, the municipal council nevertheless decided unanimously to accept its proposed resolution. "It required a lot of lobbying in the city coalition," says the satisfied CD & V municipal councilor.
The biggest difficulty is control and enforcement. But these can be discussed at the VVSG meeting – councilors for modern administration Kelly Detavernier
"At the first city council, the coalition was not on the same side. Apparently they were overwhelmed and therefore it was fired. That I was angry? Of course. Surely no one can be against a code of ethics? And certainly not an urban coalition led in any way by the federal Attorney General (Vincent Van Quickenborne, ed.)
"Now, of course, I am very satisfied. Not only about the unanimous decision, but also about the city coalition without hesitation admitting that it was wrong last time. It shows that we as an opposition can get things done if we bite into a file. "