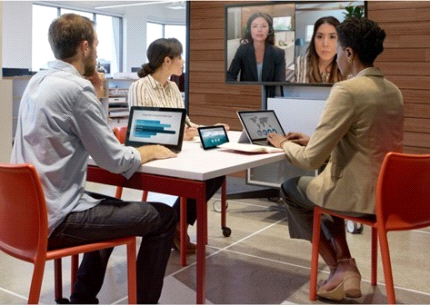 Hoofddorp, Holland – 11 May 2022 – Poly (NYSE: POLY) today released a new report in collaboration with the workplace research platform WORKTECH Academy, entitled "The Journey to Hybrid Working: Twelve Considerations'† The new report examines twelve considerations for companies to embrace hybrid work. In addition, the report takes a closer look at the key employee, technology and space challenges that employers are currently facing. Hybrid work has become an integral part of our daily lives, but many companies and organizations are still struggling to succeed with this new work model. The report examines the differences between face-2-face and virtual presence in the workplace. Furthermore, Poly zooms in on the need to create equal meeting opportunities, no matter where the employees are, using the right tools and technologies.
The main challenges that Poly and WORKTECH Academy explore are:
Balance an always-on culture and overworked employees: Companies must be aware of the expectations of the work culture at a time when the boundaries between time and place are becoming more and more blurred.
Redesign of the rules of informal and formal cooperation for a hybrid workforce: Companies need to know their employees to understand their behaviors and preferences.
Balancing the benefits of personalized versus standardized approaches to hybrid work: Organizations must find a balance between being prescriptive and giving employees the freedom to choose how they work and collaborate.
From physical comfort to psychological comfort for the employees: Hybrid workplaces need the right technology investments so that employees in other workplaces also feel a sense of belonging.
To create jobs that are diverse and spacious: Equal experiences are at the core of inclusive organizations, these organizations enable everyone to feel involved, regardless of location and individual characteristics.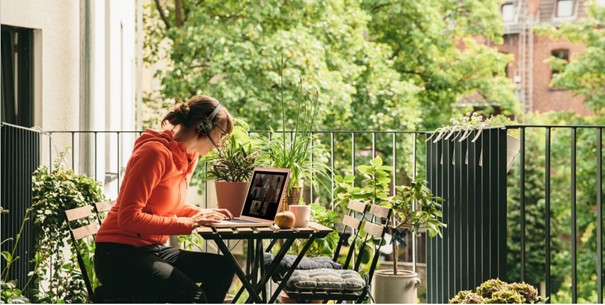 Poly is collaborating with the WORKTECH Academy research team on a program to create new mindsets, define key challenges, and explore and explore new opportunities around hybrid work. The report identifies key themes that will be addressed in future research and analysis.
Jeremy Myerson, CEO of WORKTECH Academy, said: "If organizations are to seize the opportunities of hybrid work, they must first understand the complex challenges of this new working model and some of the inherent problems. Our first report with Poly outlines some of the key debates around hybrid work and gives employees confidence that they have an agile future.
John Goodwin, Senior Vice President of Public Affairs at Poly, comments: "Hybrid work has become an integral part of today's business, but there are significant obstacles that companies must overcome before organizations can call it a success. By mapping the twelve challenges in hybrid work, Poly outlines some of the key issues that organizations will face in the future when implementing hybrid work models.Our data show that 48 percent of the organizations surveyed have already chosen a hybrid approach.The same survey shows that 37 percent of decision makers are prepared for hybrid work in the short term but have not yet thought about its long-term implementation.It is important to understand how to get the most out of your jobs, how your employees can work best and how to invest your budget in technologies that enable a comfortable hybrid experience for your employees.By identifying the challenges and the opportunities in hybrid work make it easier for organizations to map successful hybrid work strategies. "
The report 'The Journey to Hybrid Work: Twelve Considerations' contains the latest research and analysis on the workplace and work trends, including the Polys survey – conducted on more than 2,500 decision makers from companies with more than 100 employees. You can find the survey via this link.

About Poly
Poly (NYSE: POLY) makes premium audio and video products for optimized meetings – anywhere, anytime, anytime. Our headsets, video and audio conferencing products, desk phones, analytics software and services are beautifully designed and built to connect people with the best clarity. The products are professional, easy to use and integrate seamlessly with the best video and audio conferencing services. With Poly (Plantronics, Inc. – formerly Plantronics and Polycom) you are not alone; you stand out. More information can be found at www.poly.com.
Poly, the propeller design and the Poly logo are trademarks of Plantronics, Inc. All other trademarks are the property of their respective owners.
About WORKTECH Academy
WORKTECH Academy is the world's leading knowledge platform and membership club that explores what tomorrow's work looks like. WORKTECH Academy's content about the work and workplace of the future is divided into six streams: employees, workplace, technology, culture, design and innovation. It provides evidence, ideas and insights to a global community of professional workplaces.
For more information, visit www.worktechacademy.com.
This article is a submitted message and is not the responsibility of the editors.