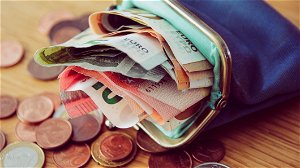 Belgians like to keep an eye on their economy more than consumers in other countries. Savings are therefore the topic that generation Z is most concerned with.
Compared to consumers in other countries, Belgians are particularly interested in finance. It shows a survey conducted by Klarna, an international provider of banking and payment services.
72 percent of Belgians say they are "strongly interested" in finance. Finland, Norway and the Netherlands follow closely (by 71, 69 and 68 percent respectively). The world average is 65 percent.

Belgian Generation X and Millennials are the most active in keeping track of their 74 percent finances. Globally, the interest of these two generations in saving is also greater, namely 69 per cent.

The biggest concern is continued savings (whose purchasing power is declining due to a combination of low savings rates and high inflation). 68 percent of the population, both in Belgium and elsewhere, put money aside every month.

On average, people, both in Belgium and in other countries, set aside 12 percent of their income.
When it comes to the amount of money set aside, it is again the Belgian generation Z and Millennials who are leading the way. The two generations park 21 and 14 percent of their income in a monthly savings account, respectively.
Gen Z is keen to save as much money as possible because they have a clear goal in mind: to buy a house. 40 percent of this generation saves to buy. Worldwide, 35 percent save up for their own home.
Belgians of all generations are much less likely to set aside money for unforeseen expenses, the study shows. Only 10 percent of our countrymen say they do, compared to 35 percent of people worldwide.

While Belgians are just as busy with their finances, 30 percent of the population, on the other hand, do not know exactly where their money has gone in the past month, the survey shows. "Expenditure management tools have thus become even less important," notes Eric Petitfils, Klarna's commercial director for France and Belgium. "In this period of high inflation, such tools can nevertheless be useful."
Klarna has also shed light on the following:
The Belgians are increasingly using mobile applications to carry out various banking transactions. In the fourth quarter of 2021, 53 percent of people used banking apps, compared to 55 percent in the first quarter of 2022. Younger generations use their smartphones the most.
51 percent of Belgians prefer to pay with their bank card. Nearly one in four people (24 percent) prefer mobile payments. The number of cash payments is declining. Only 20 percent of compatriots pay this way.

The Belgian also has less and less cash in his portfolio. For example, there is EUR 5 less in our portfolio compared to the previous quarter. At that time we still had 72 euros in cash in our pocket. For comparison: Americans have an average of 92 euros in their portfolio.

On the other hand, Belgians are more likely to withdraw money at ATMs than in other European countries. On average, they stop at an ATM 2.9 times a month. But there is a big difference between the generations. Generation Z retires most often, on average 5.1 times a month. Baby boomers, on the other hand, pull only 1.7 times a month.
The study was conducted by Klarna. 1,100 consumers were surveyed in 11 different countries: USA, UK, Australia, Germany, Austria, Netherlands, Belgium, France, Norway, Finland and Sweden.
(ns, lb)