PASSPORT

Name: Jeroen Breider
Age: 48
Occupation: crypto entrepreneur
Income: depending on the exchange rate, more than 10 thousand euros net last month
Fixed fees: 1,200 euros a month
Groceries: 100 euros a month
Career

'When I learned to play the drums as a little boy, I was already flipping through the booklets of Pearl Drums, one of the largest percussion producers in the world. I wanted to play those drums! A childhood dream came true when I later came to work there. But the longer I grew, the more responsibilities I got. I had a lot of stress and almost no free time.
"That's why I quit my job after thirteen years without a plan. An acquaintance told about a blockchain project. People warned me: it's too good to be true. I did not know much about blockchain and crypto before and decided to dive into it. When I discovered all the possibilities, I got excited and decided to take part in the project. '
Income

The product we have developed can best be compared to a digital savings account, which gives you a significant interest rate. I lock my cryptocurrency for a certain period of time and get rewarded for it. In addition, the value of that cryptocurrency is much higher than a few months ago, which has also made my money worth more. The coin is currently worth even more than bitcoin. Last month, I earned more than 10,000 euros net this way. Of course, the value fluctuates (this week, the price of many cryptocurrencies has fallen sharply, red.) but the trick is not to panic when a fall occurs. It eventually rises again.
'I also teach others how to make money with crypto. If they use our product, the 'savings account', I get a recommendation commission. '
Money strategy

'In the bank, your money is worth less because of inflation, and sometimes you even have to pay negative interest. I see crypto as a 'second leg' to lean on, alongside the current financial system. Since I do not spend a lot of money, I have a lot left over. I will immediately invest in crypto again. '
Epicurean

'Last year I went to Dubai for a week for an event organized by our company. There was a lockdown in Holland, so I thought: why not stay? I kept sticking to it for a week until a friend suggested I go to Sri Lanka. I explored the island with a rented Gazelle bike until I ended up in the east and stayed there. The climate is better here at this time of year than on the western part of the island and it is great to start the day with a sunrise on the beach. Then I go surfing or do yoga. The rest of the time I work at the company or just enjoy life. I never feel lonely. It is very easy to get in touch with the locals and everyone is helpful.
Life is much cheaper here than in the Netherlands. I live like a god but spend a little. For example, I go out to eat or take something out every day. You can eat a curry at a restaurant for 80 cents. Sometimes I want to eat a little more luxuriously, then I might pay 4 euros for a meal. '
Largest cost item

'My biggest expense is my house in Venlo. Soon I will go to Holland to clean up and to cancel the rent. In Sri Lanka, I noticed that a backpack and slippers are enough for me, I did not miss my stuff. And then: travel on, I do not know where yet '.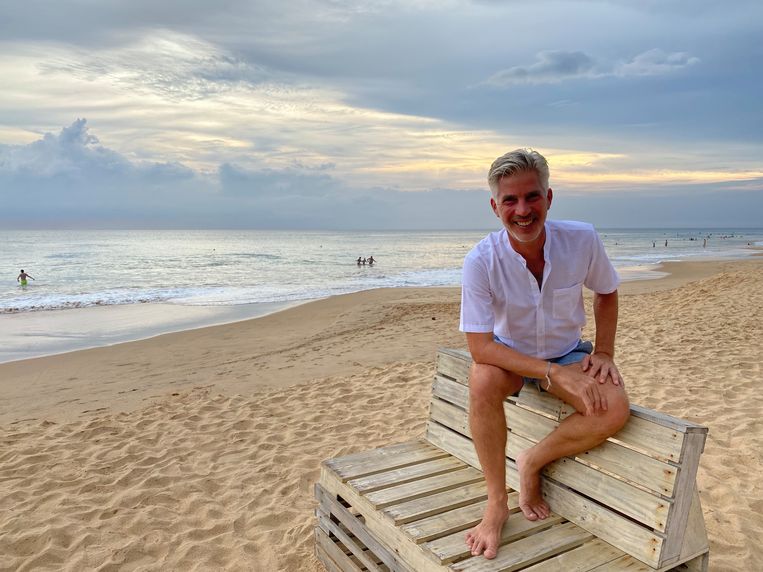 Financial miss

'I had an account with Icesave in 2008, all my savings were on it. It was hard to swallow when the bank went bankrupt. Fortunately, I eventually got everything back, because the account was covered by the state's deposit guarantee scheme. After that I used less easily, I did not want to lose it again. If it had not happened, I would probably have quit my job several years ago. '
used to be at home

"Looking back, I know we did not feel very well, but I did not notice it as a child. My mom always had special money-saving tricks. When something was on sale, she calculated how many pieces we were going to buy to make sure the total amount was rounded down, saving a few cents. My father worked as a civil servant in the municipality. To protect me, he always said, "Do not throw away your old shoes until you get new ones." Still, I quit my job without a plan, and it worked out well. "
Do you also want to tell us about your money habits? Mail to money portrait@volkskrant.nl