In connection with Nijmegen Language Capital, Professor of Spanish Language and Culture Brigitte Adriaensen and various partners will launch a national Spanish platform tomorrow. The aim is to make the Spanish language and culture as well as Latin American cultures more visible in the Netherlands. 'It would be a shame if the Netherlands no longer produces good students in this field.'
It is quite difficult to find Dutch people who speak Spanish very well. The Spanish language and culture research group at Radboud University regularly hears this from the embassies of Spanish-speaking countries. This is not very strange: compared to the attention paid to French and German in Dutch teaching, Spanish lags a bit behind. A new platform Spaans, which will be launched tomorrow in the Elinor Ostrom building, should change that.
The platform consists of the website Platformspaans.nl, an annual colloquium and a monthly newsletter, Brigitte Adriaensen explains over the phone. The website gathers all kinds of information about the Spanish-speaking world that is relevant in the Netherlands, such as places where you can learn Spanish and an overview of activities within the Spanish language and culture.
Draft
Adriaensen took the initiative to set up the platform together with Pilar Tena. She is the director of the Instituto Cervantes, a non-profit organization that aims to increase the visibility of the Latin American world. The couple received support from the embassies of a dozen Spanish-speaking countries, including Spain, Mexico, Argentina, Peru and Cuba, and from a working group of teachers and university lecturers who have designed the website over the past year. The organizers want to connect everyone interested in Spanish, from teachers and students to interpreters and translators.
This is desperately needed, but not because Spanish is not popular. According to Adriaensen, there is a great demand for it, also at the university. 'The problem is that students often choose a broad study program, such as European studies, art and culture studies and international relations. Spanish is popular as a minor in these courses, but it comes at the expense of depth. This means that the level of these candidates is not yet as high as we would like. '
Adriaensen is concerned that not many students in the Netherlands choose to study Spanish language and culture. "It would be a shame if the Netherlands no longer produces good students in this field. It may sound dramatic, but there are fewer and fewer chairs. In addition to the broader Latin American study chair at UvA, there are only three: in Utrecht, Amsterdam and Nijmegen. You can also follow Latin American studies in Leiden. At the moment, those courses are doing well, but we want that position to be maintained. '
Future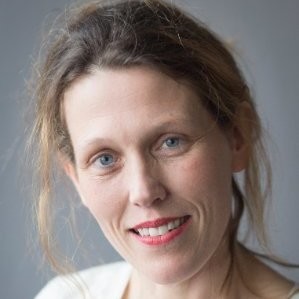 According to Adriaensen, it is especially important in the Netherlands to put the Spanish language in the spotlight. "The Netherlands places great emphasis on neighboring languages," she explains. "For example, learning Spanish is not always easy in high school. There are more and more schools where possible, but the language is less prominent than French and German, while still being a global language. There is also a large Latin American community in the Netherlands, especially in Randstad. '
Platforms for French and German have existed for some time, and the two languages ​​are also united on the website Buurtaalonderwijs.nl. 'We do not want to divert attention from those languages, but we note that Spanish teachers, students, interpreters and translators are less well united. We want to change that. "
Adriaensen acknowledges that the Spanish language currently has less influence on our economy than French or German, but wonders whether this is due to the strong trade relations with Germany and France. 'You can also reverse that argument. Maybe it's because there are fewer students learning Spanish and getting the chance to explore new possibilities. ' In addition, Adriaensen prefers to look ahead. 'You can choose to take the status quo as a starting point, but you can also think proactively and look ahead. Spanish could easily be high on the list there. '