Today we can announce the first workshops to be held during the new Vakdag Fundraising Day. During Vakdagen, organized by Vakblad fundraising and Goede Doelen Nederland, there are sessions about making real friends and hiring volunteers from companies.
Come to Fundraising Trade Day and talk to colleagues about topics that concern the sector.
Workshop: How to make real friends?
Sofie Bienert and Brecht Janssen (LVWB Fundraising)
Recruiting friends is very common in cultural organizations. Whether it's a small theater or a large museum. It's part of their DNA. Friends are people who are involved in a play, a museum or a theater. They are willing to support if needed. During the corona, this became even more apparent. Many friends donated their tickets and did not need anything in return. Does this sector now work very differently from the charity sector? Not really. Here, too, a donor pyramid is used; the pyramid of friends. And here, too, donations come from people who feel something for the mission. The difference lies mainly in the relationship-oriented approach. Relationships are seen and treated as true friends.
Want to know how this works? Get inspired during this workshop! Brecht Janssen and Sofie Bienert from LVWB Fundraising explain where the similarities lie, go into more detail on the differences, and how you can use the pyramid of friends for your good cause, small and large. We will soon announce which speaker fits into a practical case.
Sophie Bienert
Sofie Bienert has worked in fundraising for more than 20 years. She has been a member of LVWB Fundraising since 2010 and advises charities as well as cultural and social organizations in the role of advisor or interim leader. In addition, Sofie is a co-author of several textbooks, such as the Sponsor and Collection Handbook, and she holds workshops and courses, for example at the 3-F Academy's vocational education.
Brecht Janssen
Brecht Janssen is a senior advisor at LVWB Fundraising and has over 25 years of experience in both the profit and non-profit sector within marketing, communication and fundraising. Today, she guides various organizations in the cultural and social sector in the field of fundraising strategy.
Sign up here for the Vakdag collection!
†
Workshop: How can you use volunteers from companies for your cause?
Session leader Henriette van Eeghen with speakers Saskia Boorsma and Remke Westerveld
Charities seek support from the public, foundations, the government … and also from businesses. Fundraisers often think of money. However, companies offer huge opportunities for voluntary engagement. But what can you think of when it comes to volunteering from companies? So much more is possible than letting money be Henriette van Eeghen from Impact Matters is seen in this interactive workshop with tips and examples. Henriette also dives into the depths of the specific case with the participants Foundation WHO ARE YOU A MOVIE?† In recent months, this rapidly growing fund has been assisted by volunteers from companies in strategy, IT and law. About what went well in this collaboration and what is sometimes difficult and what you need to do to make it a success. With do's and don'ts and also ample opportunity for questions and discussion.
Henriette van Eeghen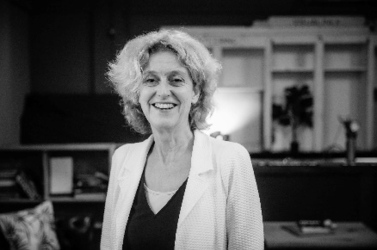 Henriette van Eeghen founded Impact Matters in 2016 based on many years of work experience at companies (including at TNT to coordinate the collaboration with the World Food Program) and subsequently in the charity world. A fund that facilitates and coordinates the collaboration between business and charities. The basic principle is that everyone benefits from this, a win-win-win collaboration.
Sign up here for the Vakdag collection!