After completing IVA in Driebergen, I started as a salesman at a Fiat dealer. He toyed with the idea that he could do better himself, and started his own company in a rented building. Because it turned out to be quite expensive to rent, he decided to put his own building away. In a nutshell, this is the story of Sam van Dalen, owner of the company Italien i Polderen, located at De Veken in Opmeer. Who is Sam van Dalen? What keeps him busy? And how did he get so far? An open interview provides answers to many questions!
Why specifically Italian cars?
The answer to this question is easy to give. "I only want cars in my showroom that I would like to buy myself." And with a penchant for Italian cars, it makes sense that he would focus on Ferraris, Maseratis, Fiats and Alfa Romeo, for example. In his opinion, these cars evoke the most emotion in you.
Where do you get your cars from?
When it became known that Sam specialized in Italian cars, he was contacted by both companies and individuals as they had something delicious for sale. "However, not only would I be dependent on what was offered to me, but I would also decide for myself which car I would complement my showroom with. That's why I went looking for specific cars myself. " However, the search takes a lot of time. The internet helps a lot with this, but the experience is that a car looks much better in the pictures on the internet than in reality. And a car is only valid if it fully meets the 'conditions'!
What requirements must a car you buy meet?
The crossbar has only been raised higher in recent years. Previously, a car with 'only' 80,000 kilometers on the odometer was an interesting car. Now that limit is really much lower and Sam is looking for cars with, for example, only 20,000 kilometers of experience. In addition, the car should preferably be from the first or at most second owner and there should be full insight into the car's history. "By definition, I would not buy a car without the maintenance booklet."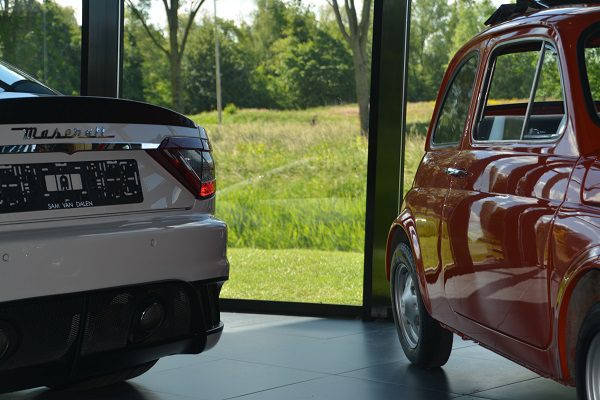 What makes your business different from another?
It is difficult to give an answer. "Every company has its own way of working. I do not look too much at what other companies do, I choose my own way in this. My intention is to service the customers I have as well as possible, and to deliver the car that best suits the customer's wishes. In the end, I would like to be able to support that choice myself. Here it is important that I listen carefully to the customer's story and at the same time give the customer all the attention. "
How did you get through the corona crisis?
"Corona was a difficult period, not only for us, but for most companies. In the first corona period, I stuck to the closure of the company. But calculated that a month of closure of my company results in a loss of about "€ 40,000 a month. Then it really comes down to huge sums." To secure revenue, he founded the company HalloHallo based on the idea: "if customers are not allowed to come to me, I go to customers." This proved to be a success, many customers were visited. buy than sell.That's why Sam ended this.
Second corona period went differently. "I could not agree with the rules regarding the closure of 'unnecessary shops'. For example, a butcher with 100 people per hour on a surface of 30 square meters was allowed to stay open, while my company with a much larger surface and an average of 5 customers a day had to close. This picture did not make sense to me. Therefore, I chose to continue the sale by agreement with the risk of a hefty fine. " Fortunately, it never reached that point!
You are creatively minded. Besides being a car salesman, you are also a singer and that is you
avid video maker. Do you have any plans to do something about it?
"I really enjoy singing, but I have plans to expand it further. It's nice as it is now and I already have my hands full with Italy in the Polder. Making videos is another expression of my creativity. The videos can be found on my website, but are not intended to support the sale of my cars. With each video I will tell a story. A story pops into my head. Then I will see how I can address this in a video and who I will need for it. "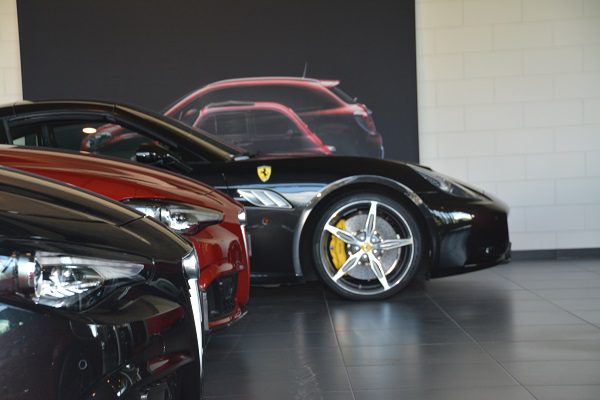 Which is more important in your opinion: the car or the story behind the car?
"In some cases, it's the story! For example, I sold a Ferrari 308 GTS to a customer in the Netherlands. This Ferrari had had three owners for 45 years, each owner had the car for about 15 years. I have searched all owners of this car. For the first owner, we went to Miami for that. This shows the full history of the car. So the current owner has not only bought the car, but also a great story. "
What are the three most special cars you have owned?
This question makes Sam think for a moment, because in fact, every car is special. Yet he manages to make a choice. "In terms of the most unusual, think of two cars: a Ferrari F40, which has been owned by David Gilmour, the singer / guitarist / songwriter for the progressive rock band Pink Floyd. The other car is a Maserati, which I was able to sell up to four times, the car came back to us three times in 12 years. "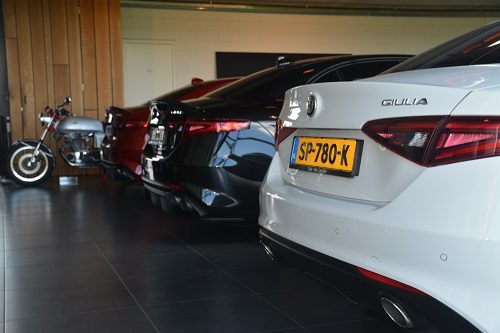 Which youngtimer will be a real classic in your opinion?
"It is difficult to say that there are a number of cars that have the potential to become a classic over time. But in my eyes I see the possibility of this with, for example, a Maserati Gransport, any Ferrari from around the turn of the century with manual transmission and an Alfa Romeo Giulia Quadrifiglio Verde ".
Do you still have a dot on the horizon, where will you be in 10 years?
"I look no further than 5 years. And I do not intend to grow bigger either, because in my view, growth also means a higher risk. See what's going on around us right now. A Corona crisis, war in Ukraine, which also means significant inflation, you name it. These are all factors that directly or indirectly affect my business. Therefore, my 'goal' is to become even better at what I do now. Selling even better cars, listening even better to customer demand and above all doing what I stand behind 1005. I believe this creates the best guarantees to continue my business for a long time to come. "
How do you see the car as an investment?
"Gold and art have always been good investments over the years. Exclusive Italian cars for me fall under art. "
What do you think about electric cars?
"Uh, next question please!"