Dream, dare and do! Thus begins Paula Bos and Paulus Dijkstra's special foreign adventures. They meet in 2011. A year later, they start concluding contracts in Romania. "It was immediately clear to us what we wanted: agricultural work abroad. Paul had already gained experience in Hungary and wanted to go that route again. I was also looking for an adventure across the border, "says the farmer's daughter Paula, who already during her studies lives in Denmark, New Zealand and Lithuania and then runs a business in a project group in Lithuania.
It's been 10 years since Paula and Paul drove through Eastern Europe in a motorhome looking for a suitable spot. After a two-month search, they finally choose Hurez, a village close to Fagaras, in the middle of Romania. "I would not have gotten there without Paul. He is enthusiastic and enterprising, always looking at the possibilities and having a solution to every problem. I am a little more conservative, and then I have to figure it out first and let it sink in. We can not do this without each other and we are a good combination. "
The text continues below the image
Cultural differences
They end up in Romania in a wonderful world. The gap between rich and poor is huge, and the influence of communism is far away. Agriculture in the traditional Dutch way is not one of them in Romania. The infrastructure is limited and there are actually no contractors and mechanization companies. A relationship of trust with suppliers and customers must be built up completely. "We have our own team of people, from accountant to topographer to measure soil. The cultural differences are great and there is a language barrier. We see many foreign entrepreneurs coming, but also going again. "
The Frisian entrepreneurs have been working with Romanian employees in their Romanian company Frylapte from day one. Some employees have been employed for ten years and have worked their way up to managers. "Our people are number one. Without them we are nowhere. I really enjoy seeing how they develop. We give them space and some freedom to work independently. The Romanians are not used to taking the initiative and working well themselves. together."
The text continues below the image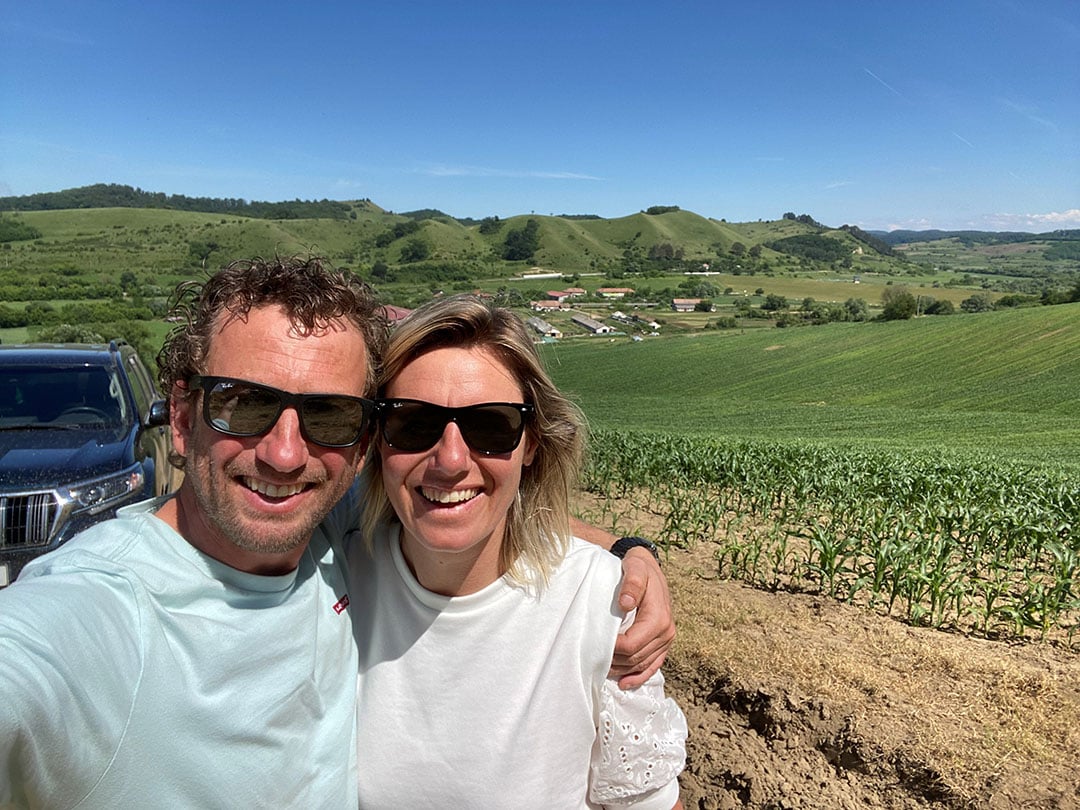 Crowdfunding
In 2014, Paula and Paulus expand their Romanian activities with a dairy farm. They provide their own funding. The enthusiastic entrepreneurs give an inspiring presentation in a Frisian landscape café and know how to get many people excited. It takes less than two months before they have the intended start-up capital through crowdfunding to build a dairy farm with 100 cows. "The first step was the biggest. Thanks to our staff, the expansion to 200 cows was easier to implement," says Paula, who lives in the tropics. "The first five years were a roller coaster ride. We built a business and family expansion soon followed. During that period, we really laid the foundation ", says Paula, who together with Paulus has never wanted to emigrate completely. "I call it semi-migration. We were looking for adventure and the freedom to do business. In the meantime, we regularly returned to the Netherlands for family and friends and to recharge our batteries. "
Return and experience
Frylapte now consists of two dairy cattle farms, two farms and a construction company. There are five company locations where 25 employees take care of the daily work. The Frisian entrepreneurs keep 300 dairy and calf cows and 300 young cattle and work on 1,200 hectares. The agricultural activities serve the dairy farms. "With our construction business, we cover the area of ​​our own companies and a number of large customers," says Paula. Frylapte manages both dairy cattle farms under its own auspices. They do farming and contract work together with Groenoord.
The text continues below the image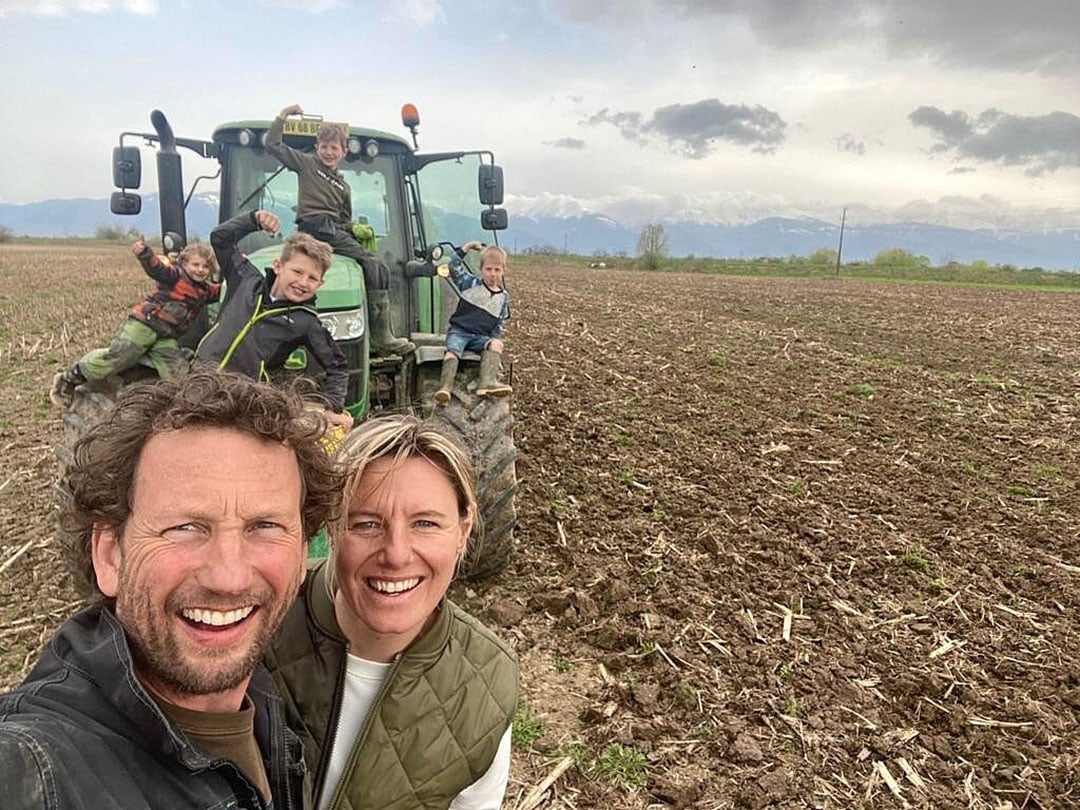 The companies are financed by bondholders who have invested varying amounts for an annual return. In addition to a real annual meeting, Paula and Paul keep their financiers informed of developments via a monthly newsletter. "I think it is important that our investors not only look at the return, but also gain some experience," says Paula, who as CFO last year transformed the entire company structure into a holding company. "After ten years of growth, it was time for an adapted and more business structure. By sharing our story, we stay close to investors. Communication and transparency are number one in this setup. "
Return during pandemic
Since last year, Paula and Paulus have run their Romanian businesses partly from the Frisian landscape. The pandemic causes them to return earlier than planned. "We were completely isolated due to the closure. In the long run, we planned to live in the Netherlands again, to offer our children the opportunity to study here," says Paula, who is leaving Romania with mixed feelings. "Our company had a tough time. years with a bad growing season. It was very wet so we had disappointing yields with low feed values. It was a difficult time. For the time being, it seems that we can rectify that period this year, "said Paula, who despite the setback managed to expand the Frylapte organization together with Paulus.
Due to the Russian invasion of Ukraine – a neighboring country to Romania – entrepreneurs will be faced with sharp cost increases at the beginning of this year. Fertilizers are harder to obtain and three times more expensive than usual. The price of diesel is also rising. "Fortunately, in relation to the sharply increased costs and the uncertainty about delivery options, there are also high sales prices. The crops also look particularly good, "says Paula, who regularly sees Paul in Romania during busy periods. "We also go there every month for a week. That week we have a babysitter at home for the kids so they can just stay home and go to school. We are fully committed and we expect the same from our people, otherwise it will not work out. We are good at our employees. Paul knows how to motivate them like no other. When the atmosphere is good, the pregnancy and production of the dairy cattle is at a level and the machines are running, it is a confirmation to us that we are in control of it. "
The text continues below the image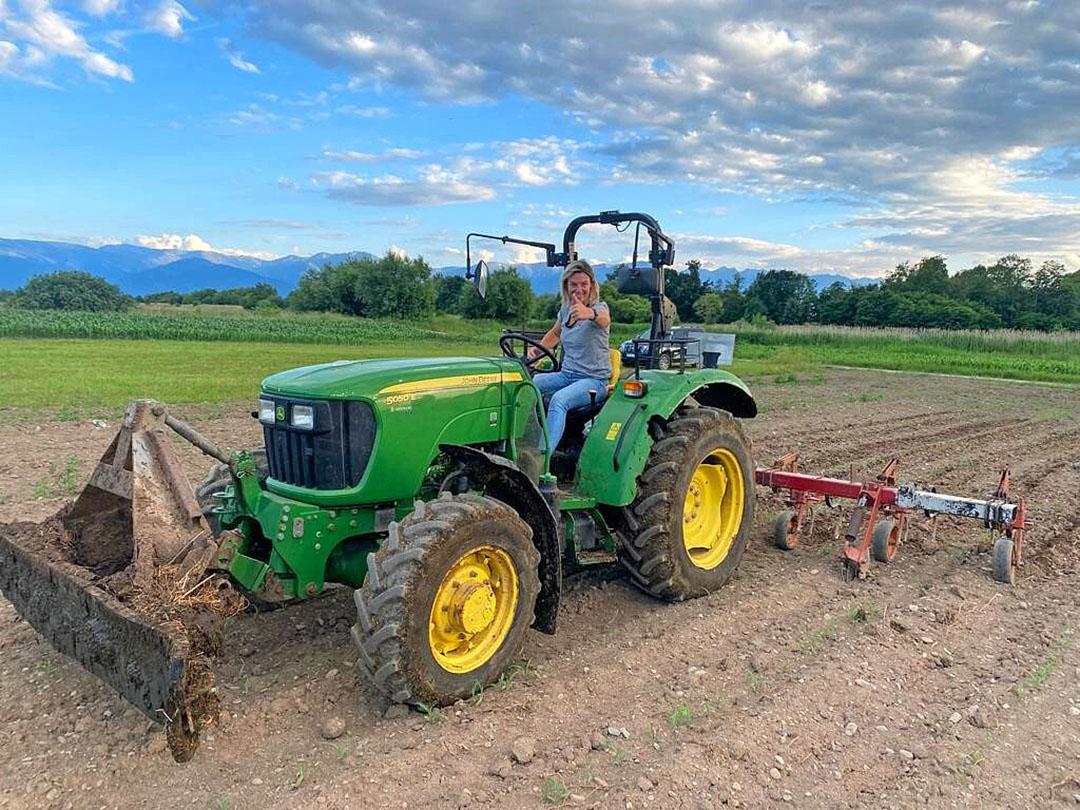 Share entrepreneurial history
Living in the Netherlands and doing business in Romania, this is how Paula sees the future. The first goal is to get more returns from current businesses. "For a sustainable future for our companies, it would be good to milk more cows, which is equivalent to one cow per hectare. We want to complete the cycle: to produce feed from our own land and turn it into milk from our own cows. "
In addition to doing business in Romania, she will also focus more on telling their common entrepreneurial story. "I will more often arrange group trips to our companies and share our experiences. Because of the corona, it has been stopped for a while. "
Looking back on their first ten years in Romania, Paula can not help but be pleased. "Despite all the highs and lows, we realized our plans earlier than expected. It sometimes required blood, sweat and tears, but in advance one can only hope it all turns out that way. Semimigration has shaped me and I have grown as "Success in entrepreneurship is important, but love for each other and our children is the most important thing for us. I am a happy person."