War crimes in Ukraine, in Syria and the MH17 case: These are busy times for international criminal law. The thesis as professor of criminal and criminal justice Elies van Sliedregt, who returned to Tilburg's Faculty of Law in November last year after almost twenty years. When it was back, there was also a nice grant: a European ERC Advanced grant of 2.3 million euros.
The year is 2003. The ICTY is in full swing and the doors to the International Criminal Court in The Hague have been open for a year now. Elies van Sliedregt receives his Ph.D. in September of the same year in Tilburg with his dissertation Individual criminal liability for violations of international humanitarian law† She examines how people can be held individually responsible for war crimes, crimes against humanity or genocide.
Against this background, there are some critical comments to be made to the International Criminal Tribunal for the former Yugoslavia, such as the form of the accusations against former Serbian President Slobodan Milošević, she said in an interview with Univers the same year. Fortunately, the statutes of the brand new International Criminal Court are much better in that regard, she concludes: "International criminal law has matured."
It is also a topical issue that can be seen in the years to come. Van Sliedregt will receive awards and scholarships, including the JC Ruigrok Prize and a Vidi Scholarship. Less than five years after her doctorate, she is appointed professor at VU University Amsterdam. In addition to a period as dean of the Faculty of Law, she was also vice-rector at VU for nine months.
In 2016, Elies van Sliedregt traveled to the University of Leeds, where she continued to work until last year. After all, she was not completely lost to Holland, for Tilburg University had already managed to lure her back a little before that. She became a member of the foundation's board for the university. Van Sliedregt continued to do so until last year.
England felt like the Champions League. You feel it in the work. The competition for grants and scientific results is very high there. It also has a dark side. However, I had never been on strike in my life.
You were, of course, still associated with the university as a member of the Foundation's board in recent years, but since November you have seriously returned to the workplace. What is it like to be back?
"It felt very familiar when I came back here. I have also walked around a lot here. Campus in Tilburg is the most beautiful in Holland, I am always happy when I come here. This is a great place to work. The dean had asked me if I was interested in this position. I was already thinking of leaving England. Partly because of Brexit, but also because of the governance structure; Universities and faculties in the UK are heavily centrally managed. I missed the department structure. The reputation of my department was also an important reason to come here, thanks to my predecessors. Geert (Vervaeke, ed.) Called at the right time. "
With international criminal law you can take anywhere in the world, have you not considered further international adventures?
"I once considered moving to Australia. A very beautiful country, but it is so far away from everything. The great thing about Europe is that you will also notice that in the UK after Brexit, how easy it is to cross borders, and how enriching the diversity is.And I was still often in Holland, I always kept in touch with the university community.Except when it was not possible due to the corona measures.I used to go back to Holland every other week.The scientific climate here is very pleasant. "
You come from the large University of Leeds to the smaller Tilburg University, do you notice many differences?
"I think Tilburg's strength is that it is not a broad university. Another strength is that this university dares to be international, which is fantastic. In the UK, of course, everything is in English, it is a given that you operate internationally and in English. While in the Netherlands, it is also published in Dutch. As a professor of criminal law, I would like to serve both markets here.
"England felt like the Champions League. You feel it in the work. The competition for grants and scientific results is very high there. It also has a dark side. However, I had never been on strike in my life. Due to the way people are employed, for example with zero-hour contracts, there has been great unrest in universities in recent years among – especially – the younger generation of researchers. After Brexit, access to research pots has become more difficult and contact with continental colleagues is limited, which frustrates work. Erasmus students no longer come to England, which is so unfortunate. "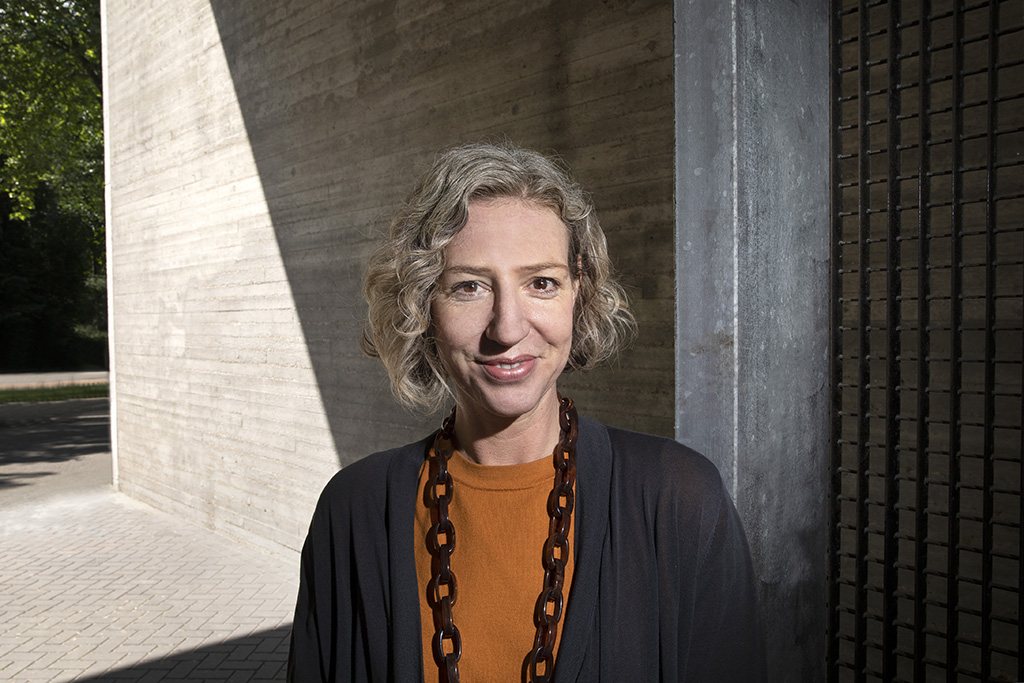 The war in Ukraine has once again made war crimes highly topical, and there is news about them every day. There is again great interest in your field.
"It's a bit of the theme of my career, the timing has been very good a few times. In 1989, I came to Tilburg to do my PhD, which I did partly part-time because I was also working for the Yugoslav tribunal at the time. It was the heyday of international punishment. In the years before, the wall had fallen, there was optimism. I have benefited from the rise of international criminal law.
Now that I'm in the second half of my career, I do not want to do everything myself anymore. It is now also my job to guide a new generation.
"With the Ukraine war, the importance of international criminal law is again very topical. There is shock and indignation that Russia, which is a member of the Security Council, has the audacity to violate international law in such a gross way. From a globalization system based on the international legal order, we are in danger of returning to a world divided into blocs. A western and an eastern bloc and a third bloc of countries that view the relationship between east and west differently. It keeps me busy. But for me, it also means that it provides a lot of research material. The human rights violations that the Ukraine war confronts us with – in addition to the 'ongoing' violations in Africa and increasingly in Asia (China) – will keep me busy for some time to come. "
It's good you have one in the spring ERC Advanced Grant from the European Investigative Council for Research on Improving Domestic Prosecution of International Crimes.
"I have long wanted to do research with a group, but for that you really have to have a large grant. Last year this summer I wrote this scholarship application. In July it was already clear that I would come here and Tilburg would take over my project. I had submitted this project proposal before, and with it, I always reached the final round. This is what I say to colleagues: Even if you have been rejected twice, do not be discouraged.
"Building a team around such a project is great fun. Now that I'm in the second half of my career, I do not want to do everything myself anymore. It is now also my job to guide a new generation. Collaborate with them and share my network. With this project, we can also put Tilburg University even more in the international spotlight. "
It's nice and nice, of course, but what about practice? Has the International Criminal Court achieved anything?
'The expectations of the International Criminal Court were too high and inevitably led to disappointment. For example, if you look at the number of criminal cases that the court has decided, it is simply low. Nevertheless, a lot of expertise has been developed. You can now see it in Ukraine. Criminal court advisers are working with local Ukrainian prosecutors. They have experience in collecting and preserving evidence in war situations and questioning traumatized witnesses. "
Many people found it very strange that I became dean of Amsterdam so quickly. But then I thought, why not?
As a member of the foundation board, you have supervised the university for many years. Are you happy with what has been achieved in those years now that you are working here again?
"I have enjoyed working with the members of the Foundation Board with great pleasure. With Wil van der Aalst, I had the education & research portfolio. We have strived to provide proper guidance to PhD students and young researchers, especially in connection with applying for research grants. Tilburg has made great strides in catching up and is very successful in winning scholarships. In addition, I think the Recognition and Value program is important. Research grants are not the only parameters for success. Sometimes you spend months writing a proposal, while there is a very good chance that you will not get it. It can be very demotivating. Moreover, it distracts from the importance of good academic education and appreciation of teaching talents.
"I have also seen the reorganization of the Faculty of Law from a distance. It was a very drastic process. Many islands had emerged, it was important to change that. I get energy from change, to excite people and build something. "
What are your further plans here in Tilburg?
"I'm not that keen on the long term, I've never been someone with a five-year plan. Many people found it very strange that I became dean of Amsterdam so quickly. But then I thought, why not? I did not have a young family; it was an obstacle for other colleagues to assume such a position. In addition, I had ideas and plans to internationalize the faculty.
"I also thought that if I do it early in my career, I can say no to other board positions later on. But I would not do it for more than a four-year period, otherwise one risks not being able to go back to the research. Nevertheless, I am a workaholic, scientific success is important to me. "