Velsen – Children of primary school age can participate in free sports and / or cultural activities almost every day this summer. Due to last year's success, the Summer Fun program has been expanded and allows children to exercise during the summer holidays and let their creativity run free. The first activity took place Saturday morning. Councilor Bram Diepstraten opened Sommersjov by being the first to defy the inflatable assault course that was laid out on the rugby club The Smugglers' grounds in Velserbroek.
By Raimond Bos
A wonderful summer day with a glorious sun, a few cheerful tutors and a bunch of enthusiastic primary school children of almost all ages. The new edition of Zomerpret could not have started better. Councilor Bram Diepstraten will speak at 10.00 exactly as planned. He is proud that he has once again succeeded in offering Velsen's children a varied summer program. He keeps his speech short, for the children are eager to take part in the activities planned for this morning. The large obstacle course attracts their attention, but they also like to play on the live goose board. Immediately after Diepstraten was the first to climb over the assault track, the children were told which guide they could follow to their first activity. The group division is based on the age of the children.
assault course
Julia (11) from Velserbroek is in line a little later to climb the assault course herself. She is visibly interested. How did she know about this event? "The father of one of my friends is from the company that installed the assault course," she says. She really likes that summer fun is here. She was not present last year, so this will be her first introduction to the activities. On the other side of the runway, 5-year-old Rowan slides down the roller coaster. He also lives in Velserbroek, and his mother Verona, who goes with him when he returns to the start of the attraction, turns out to have been the one who made him aware of the existence of Zomerpret. "I first saw it on Facebook, and later we heard about it through school," she confirms.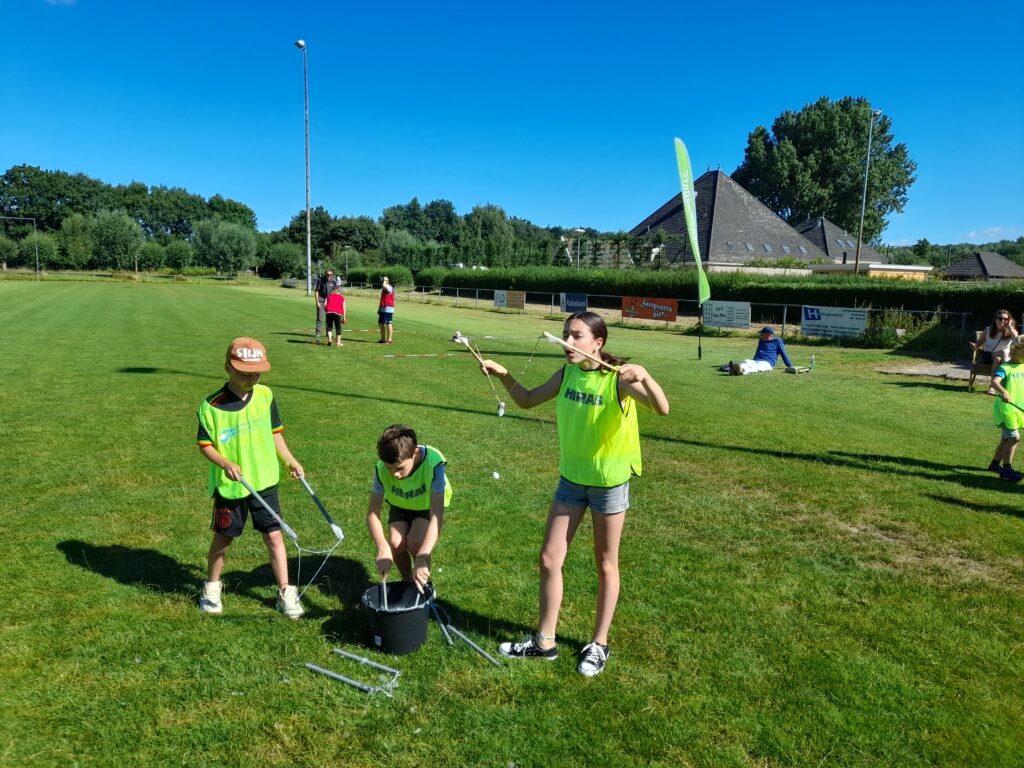 Blowing soap bubbles
A little further on, Susanna (11) from Velserbroek tries to inflate soap bubbles. No ordinary bells, but very large specimens, with a diameter of ten centimeters. How? She shows an annular string strung between two sticks. "There is a small thing on the rope in the middle, so it is heavy," she explains. There is a bucket of soapy water on the floor. The cord must be immersed in it. Then it is important to keep it in the air and move in such a way that a bubble arises due to the air movement. "But it's pretty hard. There is a lot of foam in the bucket, you have to put the rope really deep in the bottom. And it is often entangled, "she states. Her sister Milla (5) is also trying to blow beautiful bubbles in another group. Their mother sees the scene from the sidelines of the rugby field.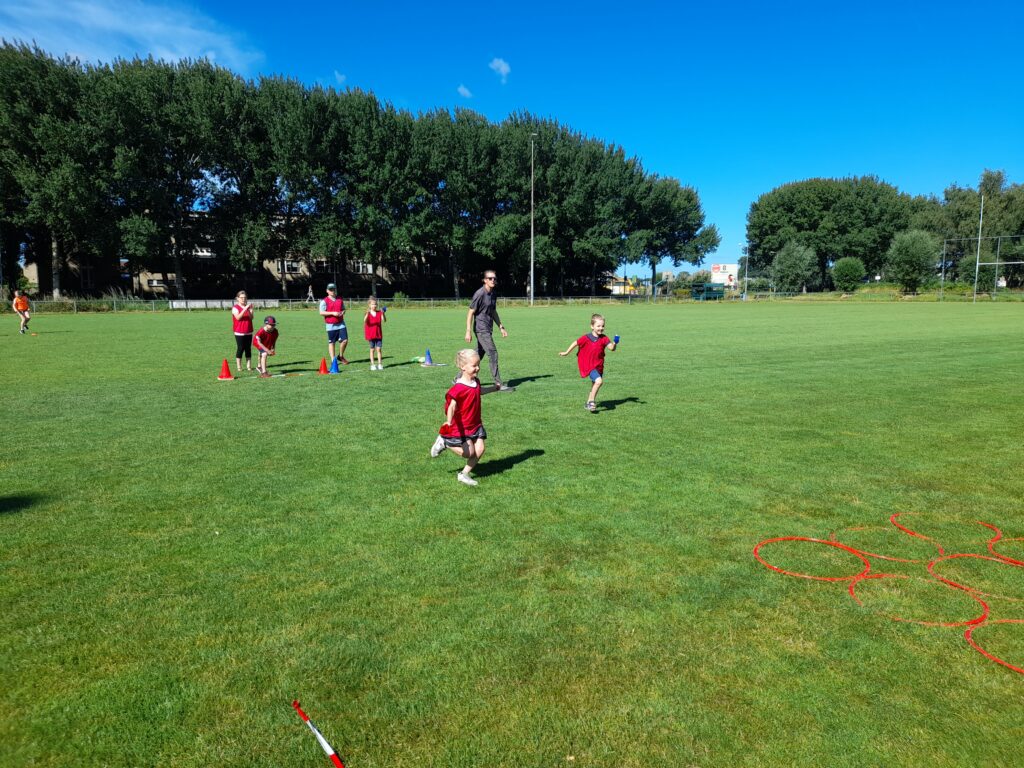 Grants
Registration for organizations wishing to participate in Zomerpret started at the end of February this year. They could apply for grants for a number of weeks to pay for the activities. Bram Diepstraten: "The money comes from state funds for corona support. It is important that we continue to encourage physical activity and cultural activities for children. In addition, we want to offer children who cannot go on holiday a good alternative. " Various organizations volunteered this year to participate. From music lessons to archery workshop and from sailor treasure hunting to stunt scooters, the range is very wide. "It's great to see, and it's great that we know this," said one enthusiastic councilor.
Budget
Diepstraten can not yet say whether Summer Fun will come to stay in Velsen. Last year it was a success, but it was partly due to the fact that there were almost no holiday options at the time due to corona restrictions. "First we have to see if it is as successful this year. In any case, attendance on this first day is hopeful. Soon we will start coloring the budget for next year. We can also see if we can continue Zomerpret. " For all Zomerpret activities, participation is free, but registration is required. The complete overview can be found at www.velsen.nl/zomerpret-2022.
Photos: Bos Media Services