The RepTrak Company researches the reputation of companies in more than 60 countries. In the Netherlands, four companies from the Brainport region are in the top six. In this series, we ask Philips (1), ASML (2) and VDL (6) where the key to a good reputation lies. Innovation Origins with Nanda Huizing, head of brand, communication and digital in Philips Benelux.
When Philips CEO Frans van Houten presented the first quarter of the year, he had "a double message." The fact that the number of orders placed grew by five percent and the interest in high-tech MR operating rooms is strong, indicates that there is "customer confidence in our strategy and in the future", according to Van Houten. The bad news? The numbers were not as high as they could have been, partly because of major deficiencies in the supply chain. In addition, the company has to set aside another 165 million euros for a recall of sleep apnea devices.
Transparency
"It's best to talk about it," says Nanda Huizing. "Every company has challenges. And that recall is ours right now. It is very important to us that people trust Philips. What is especially important now is how you handle such a situation. It is up to us to solve it and to communicate about it transparently. That way we can only do better. This is what patients and doctors can expect from us."
First place
Other good news is that Philips tops the 2022 RepTrak rankings for the fifteenth time. No other Dutch company has won so many times in a row. "We work hard on a good reputation," says Huizing. "People have to trust the Philips brand, otherwise hospitals won't do business with us. It is up to me and my team to make sure everyone understands our strategy and our story."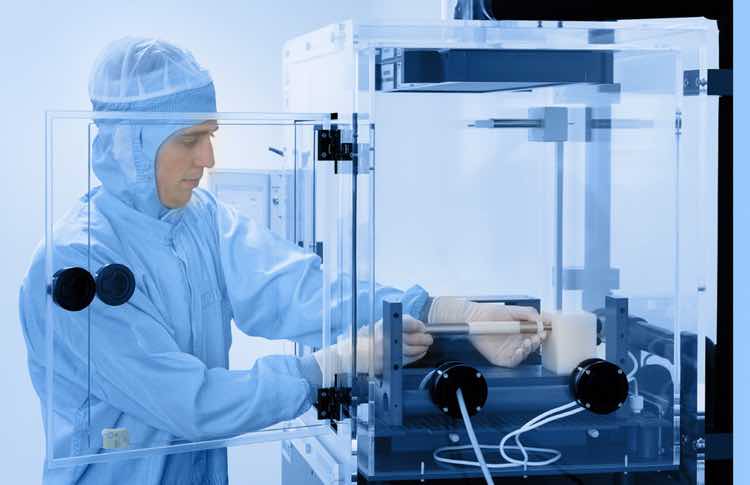 Mission-driven innovation delivers social and economic benefits
The Brainport region is an important growth engine in the Dutch economy. It is therefore of great importance, both for the region itself and for the country.
New focus
Much has changed in the last twenty-five years that Huizing has worked for the Eindhoven company. This is how Philips transformed itself from an electronics and lighting brand to a health technology company. The brand manager experiences the change up close. "The biggest difference is that since we made that choice in 2016, we have a much clearer strategy. Previously, Philips was a multi-industry conglomerate. From components to televisions and from lamps to chips. We now have a very concrete, unequivocal mission: to improve the lives of 2.5 billion annually from 2030."
As an example, Huizing cites the Healthdot sensor, an intelligent wearable sensor that allows patients to be monitored in and out of hospital for a fortnight. The sensor has been developed to enable patients to be discharged from hospital faster and to monitor them in their home situation so that they can recover there. Or the minimally intensive operation. Like heart surgery that can be done through a groin. In this way, a patient does not have to recover in bed for weeks, but is back on his feet within two days.
Frederik, Gerard and Anton Philips
Although the focus has changed, the core values ​​of the Eindhoven tech company, founded in 1891 by father Frederik and his sons Gerard and Anton Philips, remain the same. Anton was the entrepreneur, Gerard the innovator, says Huizing. That combination still forms the core of the company. "Philips brought prosperity to Eindhoven. At the time, almost a thousand employees worked in the factories."
'Philipsdorp' was founded for them in 1910, where Anton built 'healthy' homes with vegetable gardens. A community with all kinds of facilities arose in the village: a bakery, a pharmacy and a sports field (which later gave rise to the Philips Sport Association, PSV). "The focus is now really on the healthcare system. But nothing has changed about being innovative, enterprising and socially involved."
"Philips used to be a conglomerate with various industries… Now we have a very specific, unequivocal mission: to improve the lives of 2.5 billion annually from 2030."

Nanda Huizing
Social responsibility
What has also changed is that companies – and thus also Philips – are increasingly held accountable by the public. "People have become more activist. This is also due to social media. As a company, you are under a greater social microscope than fifteen years ago. You will be told if you do something wrong. I like that transparency."
For example, Philips has an employment program with which the company has now helped 30,000 people with a distance from the labor market to find a suitable job. "We have been doing this for over thirty years. We communicate these kinds of programs much more clearly to the outside world, because people find them relevant and important. This also helps to strengthen our reputation. Today, a good reputation and social commitment are also indispensable for attracting talent."
Innovation is essential to stay relevant
The connection between a good reputation and innovation or pioneering is indispensable for Philips, says Huizing. The company runs on innovation. In 2021, the company was responsible for most Dutch patent applications. Signify (a lighting company), ASML and NXP – which all originate from Philips – are also in the top five. These companies make Noord-Brabant one of the five most innovative regions in Europe.
Where Philips was previously mainly in the hardware, software has now gained the upper hand. For example, the company combines artificial intelligence with diagnostic equipment. "Suppose a tumor has been discovered in a patient. Based on data from many other cases, a doctor can be helped to make a better diagnosis." The use of AI technology in healthcare not only ensures better and faster care, but is also cost-effective. "That way you stay relevant as a company. Continuous innovation, not only in our products, but also as a company. It suits us ," says Huizing.
Cooperation
It is no surprise to Huizing that four places are occupied by companies from Brabant in the top six in the RepTrak survey. Innovation and corporate social responsibility are in the DNA of businesses in the Brainport region, and collaboration is a priority.
"Look at the PSV partnership. It includes all four companies (ASML, VDL, Jumbo and Philips, ed.). It is not our names that adorn the players' uniforms, but Brainports. Our goal is not to increase brand awareness, but to lift the club and the region to a higher level level lifting. It is something that binds the region together. Brainport companies are willing to step into the shadows for a while to achieve a higher goal."
Respyre the big winner of the Philips Innovation Award 2022
The winner of the Philip Innovation Award (PHIA) is Respyre. The start-up from Delft receives 50,000 euros for the development of a special type of concrete.