'The consequences are serious, because you can use 20 cubic meters less fertilizer per hectare', says adviser Sjon de Leeuw from PPP-Agro Advies. 'That means extra fertilizer sales.'
Since the overall usage standard remains the same and farmers want to continue feeding their plants, they fill this gap with fertilizer. 'This is the world upside down, so what is left of the circular economy?', emphasizes De Leeuw. "It takes a lot of energy to produce fertiliser, which is currently extremely expensive. While the farmers have to drain the brown gold from the manure cellar'.
Not only is nitrogen needed to feed grass and maize plants, phosphate and potassium must also be supplied again. In addition, valuable organic matter is also lost, which the current crops urgently need. According to the adviser, this leads to more transport movements and CO2 emissions.
Cost item
Experts have begun to calculate, because what will the eventual disappearance of the deviation cost the farmer? Consultant Ap van der Bas from DLV Advies expects an expenditure of 250 to 300 euros per hectare for extra manure sales and fertilizer purchases. 'You only want 100 hectares. And you get nothing in return. In fact, it is catastrophic for life on earth', he also fears.
Another possibility to compensate for the disappearance of the exception is extensification. But buying land is expensive. Land prices of 70,000 euros per hectare will then not cooperate.
Board member Jos Verstraten from the LTO department in Dairy Farming is much higher in his cost estimate than Van der Bas. Verstraten expects 300 to 600 euros per He expects it to be the death knell for some of the farmers. He says it's a disaster scenario.
'Some milk producers will conclude that this is also the goal of this whole circus. But I don't believe that. It's an unfortunate combination of circumstances that suits some parties very well', says the LTO board member.
Verstraten is worried about the future of a large group. If a line is drawn through the exception, the farmers' perspective will be immediately removed. "Then they have to anticipate it without a plan B." It is inhumane and impossible, he emphasizes.
Verstraten cites the discussion on the use of fertilizer substitutes as an example. 'Politicians talk very nicely about this, but nothing has been arranged yet.'
'We will see'
The majority of the dispensation companies are betting that the dispensation will remain. In the spring, they adjusted their fertilizer plan to 250 (or 230) kilos of nitrogen from livestock manure. They will now continue to follow that plan, Van der Bas sees. "They will see how it goes this year. In their opinion, they can no longer anticipate them if the rules are published so late.'
His advice is to stick to the 170 kilos of nitrogen per hectare and to store or dispose of the rest of the livestock manure. Disposal in the spring is cheaper because the fertilizer market is under less pressure. However, some farmers may be able to dispose of their stubble manure from a field farmer.
Van der Bas expects problems with manure storage for dairy farmers. 'Try renting a manure cellar or silo from a retired dairy farmer.' He does not expect the big effect on the fertilizer market. Field farmers generally prefer animal manure to fertilizer, especially if they still receive money.
Environmental crime
But what if you have assumed 250 (or 230) kilos of nitrogen from livestock manure per hectare, and the EU Commission ends the exemption on 15 September? Have you committed an environmental crime?
According to director Jos Verstraten from LTO Dairy Farming, you only have a dispensation if you have actually been granted a dispensation. "In contrast, Agriculture Minister Henk Staghouwer previously signaled that he had confidence in it. And it is not surprising that farmers act on it. It was the same in the previous years, and in the end there was a dispensation.'
If the government makes farmers responsible retroactively, Verstraten considers it to be inappropriate and indecent management. "After sixteen years of dispensation and the sacrifices the sector has made, it is impossible to lose this immediately."
'How sustainable is the hauling of fertiliser?'
Peter van Roessel is a dairy farmer in Haarsteeg in Brabant, he milks a hundred cows and uses 40 hectares of grassland, 5 hectares of maize and 20 hectares of natural land. He estimates the cost of abolishing the exemption at 14,600 euros per year.
Van Roessel emphasizes that: 'Politics takes us very hard. I have never had a surplus of manure, although I am close to the upper limit. Without a dispensation, I have to dispose of 800 cubic meters of manure, which will cost me 8,000 euros'.
He always tries to look positively at the fertilizer problem in the Netherlands. Van Roessel has a pitless barn from 2013 and deliberately separates the solid fraction, liquid fraction and slurry. He also participates in a project to reduce the emission of methane from cows.
His willingness to solve problems is great, but now he can no longer keep up with politics. He will continue to grow grass, and if the exemption is lost, he will then have to buy phosphate and nitrogen fertilizers for 220 euros per A price of 6,600 euros.
It is an option to supply mineral concentrate as a fertilizer substitute. But he wonders how sustainable it is. 'You are constantly moving manure through the Netherlands.'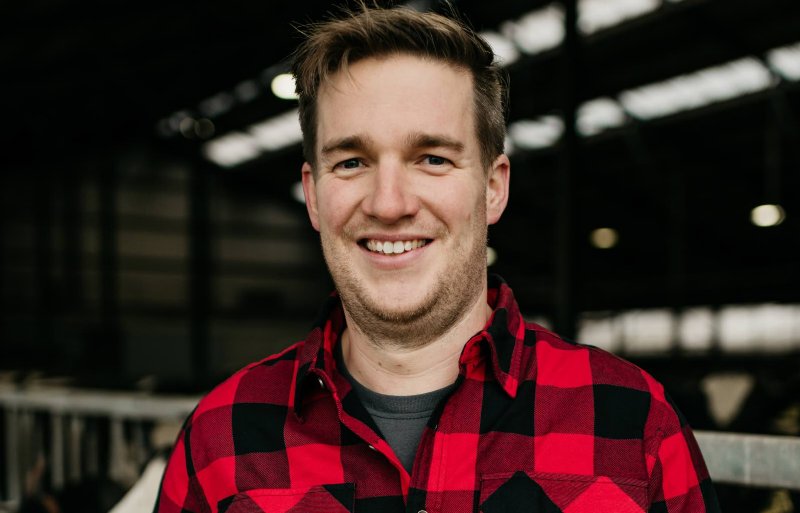 'I let the dispensation slip away'
He milks 125 cows on 47 hectares of land. Rob Wientjes is a dairy farmer in Sint Anthonis and did not participate in the exception this year. De Brabander chose peace in business operations for several reasons.
Before starting his story, Wientjes wants to emphasize that he is in favor of dispensation and that he hopes it continues. With the same conditions as previous years, he will definitely participate again. But this year he let it pass.
This choice gives him peace of mind because he knows where he stands. It also fits better in his construction plan this year. 'I have let go of the 80 percent grass rule and am exchanging my land with a farmer who grows potatoes on it. I do that every year. But now the puzzle of the building plan was so complex that it fit better without a dispensation.'
He agrees to remove 400 cubic meters more of manure at a rate of 11 euros. However, he himself registered as many maize fields as possible in the overall task, so that he can place extra fertiliser. First, they were registered in the name of the arable farmer, so Wientjes could meet 80 percent grass. He compensates for the lack of fertilizer with fertilizer. This year it was 300 kilos extra pure nitrogen compared to other years.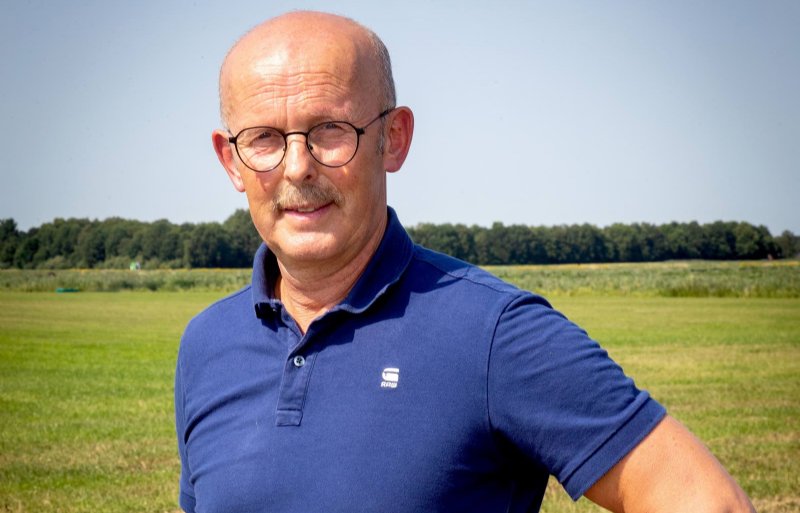 'Circular agriculture is lost'
Dairy farmer Fedde van der Meer in Nieuw-Buinen, Drenthe, no longer understands politics. He uses a dispensation, his business is balanced and scores well on the recycling indicator.
The nitrate content of his groundwater is also well below the guideline. Van der Meer now has to remove a lot of livestock manure and buy fertilizer. 'I wonder: how sustainable are we?'
The dairy farmer has 120 dairy cows and 60 hectares of land. In addition, his dairy farm has 10 hectares of natural land. He has been fanatical about the idea of ​​recycling for years. The minerals on his farm are well utilized. A small amount of manure goes to the neighbor, who feeds his arable fields with it.
'We do our best to produce sustainably,' says Van der Meer. 'And to be honest, I liked it too. But now we are being punished, and it is hugely demotivating.'
Politicians make choices that Van der Meer can no longer follow. Even with exemption, he sees a decrease in the mineral balance of the soil, let alone what it will be like if he has to lower the amount of livestock manure. "The content of phosphate and potassium is decreasing. It is often forgotten.'