On 2 July it was announced that African swine fever (ASF) had been diagnosed on a sow farm in Germany near the border with the Netherlands. If there is a serious suspicion, or even worse an outbreak, of ASF in the Netherlands, a general standstill (transport ban) will be announced throughout the Netherlands. Fortunately, there is no concrete threat yet. But a good preparation from the horse sector is definitely in order.
General standstill
The detection of ASF on a sofa farm in Germany, close to the border with the Netherlands, puts the matter in high gear. The company is located about 15 kilometers from Twente, near Denekamp. The business has been cleared and an investigation is underway to find out what caused the contamination. Hopefully it will be with this German company.
A serious suspicion, or even worse, an outbreak, of African swine fever in the Netherlands will cause a general standstill (transport ban) for the whole of the Netherlands. A standstill means that all transport to and from livestock farms is prohibited. This also applies to farms where non-susceptible animals such as horses are kept. In principle, such a total shutdown lasts 72 hours (3 days).
Measures for horses
Measures are also taken for horses if there is a suspicion or outbreak of ASF. The national government's policy scenario explains what measures are being taken for pigs and other animal species. Horses themselves are not susceptible to infection with the virus, but can passively spread the virus when they are moved.
The measurements for horses are different between a farm with pigs (table 1) and a farm without pigs (table 2). This includes the following explanation:
X = Not allowed
C = Not allowed unless….
A = Allowed with condition
O = Allowed
Table 1: Table of measurements for horses on the farm with pigs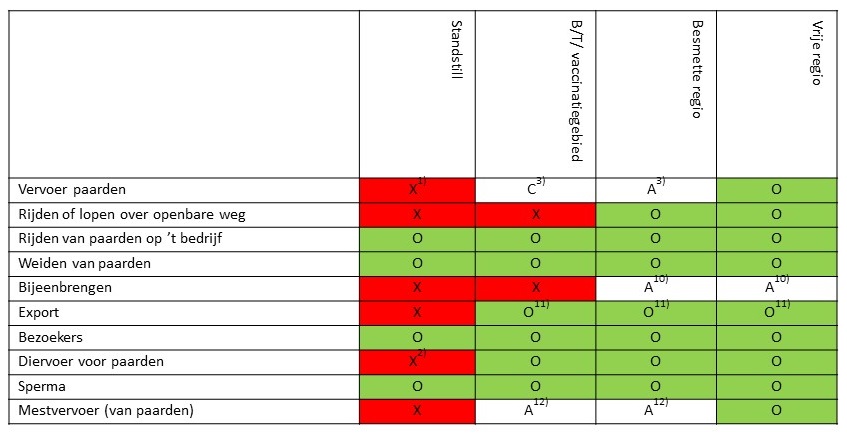 Table 2: Table of measurements for horses on the farm without pigs
1. In life-threatening situations with dispensation, R&D means of transport, certificate from a veterinarian and permission from the clinic
2. Directly within the region with a hygiene protocol
3. Transport must be registered and the horse must be cleaned, R&D means of transport
4. Allowed after final cleaning and disinfection
5. Only permitted with a declaration that animals do not originate from the B/T/V area
6. Visiting arrangements
7. Provided you have won from stallions that have not had contact with pigs
8. One-off transport to a farm without pigs outside the T area with exemption
9. Transport to pig farms only on the basis of a dispensation
10. Only with a declaration that the horse has not been in the B/T area for 14 days
11. When exporting according to EU regulations
12. Disposal with self-declaration and hygiene protocol
13. Riding only in the inner box
It is clear that when there are pigs on the farm, there will be more restrictions than when there are no pigs present. This applies to both a commercial pig farm and a smaller hobby with a maximum of 4 pigs. In addition, the urgent advice to all horse owners is to be prepared for a possible standstill. Think about sufficient feed for the animals.
Prevention is better
A major risk for the introduction of ASF in the Netherlands is leaving contaminated food scraps in nature or in parking lots. Especially when it comes to returning travelers who leave leftover food. We know from other countries that the virus travels such great distances. Too many people are insufficiently aware of this risk. All too often we see overflowing bins, rubbish and food scraps in car parks. For example, wild boars can become infected with pathogens and spread it further. By only throwing food scraps or all kinds of packaging into closed bins or taking them home for a while, everyone can help prevent the introduction of swine fever (see also Efforts against the introduction of African swine fever).