On the way to her office, Eiko Fried points around. In the Pieter de La Court building in Leiden – formerly a hospital, now the Faculty of Social Sciences at Leiden University – nets are strung around the staircase. Someone jumped down here a long time ago, says the researcher, who specializes in depression. The nets must prevent that from happening again.
If it's up to Fried, they become redundant. The associate professor of psychology (full beard, dressed all in black) leads a large research project aimed at predicting depression in young adults. In three years, he hopes to launch a free app that alerts students if their mental health is in danger of slipping.
To get the 'storm radar for depression' going, as Fried describes it, he has won a prestigious European grant of 1.5 million euros. The research project 'Warn-D' is in full swing: Fried and his research team will in the coming years follow two thousand students, from upper secondary education to university.
After an extensive intake with questionnaires about their background, the students wear a smartwatch for the first three months, which, among other things, collects data on their sleep, movement and heart rate. During the same period, they fill in a short questionnaire four times a day. What are they doing? And how are they? After three months, the smartwatch can be removed and the students only receive a questionnaire once every few months. They are followed for a total of two years.
"Compare that to the weather," says Fried. 'You can only make a prediction if you combine a lot of different data.' When it comes to depression, some risk factors are known. For example, women are more likely to suffer from depression than men. Those who experience a lot of misery are also at higher risk. Fried: 'We know the big picture, but we don't know why one person gets depressed at a certain time and another doesn't.'
'Ambitious but necessary'

'The plan to create an app that can predict depression a few weeks in advance is ambitious, says Fried. 'But it is necessary. We know from research that only about half of those suffering from depression receive the treatment. It's disappointing.'
The researcher collects not only data known to play a role in depression, such as how someone sleeps and whether someone worries a lot, but also data not known to be relevant at all, such as a person's heart rate. "To my knowledge, data on the mental health of young adults has never been collected on such a large scale. It always pays off'.
Will Shain (22) knows how devastating depression can be. The international student, from California, is studying political science and international relations at Erasmus University College in Rotterdam. In recent years, he has seen some fellow students struggle with their mental health. 'Depression can change a person completely. The simplest things no longer work. It's terrifying to see.'
Partly for this reason, Shain decided to participate in Fried's research. 'My father is a child psychiatrist and my mother a psychologist. I was taught from home how important mental health is.' The 90 euros that each student gets for participating in the research is a nice extra, he says. 'But I do it primarily to contribute to this research.'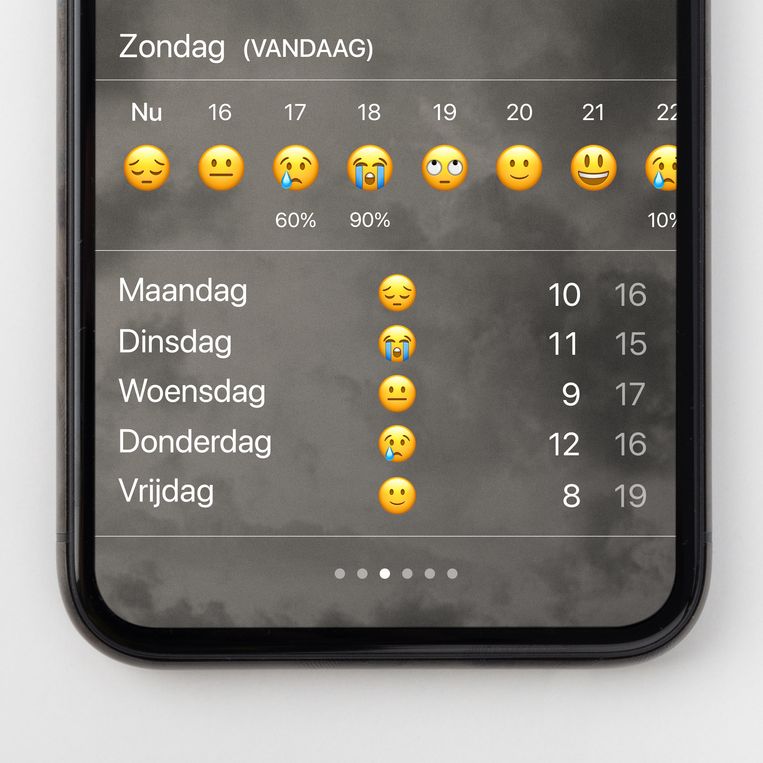 Last winter, the student wore a smartwatch for three months and filled out a questionnaire four times a day via an app. 'At first it felt strange to fill in that, for example, I was sad because I had problems in love. Does a Leiden researcher need to know all this about me? But I could quickly get over that: it is in the interest of research to be open. Furthermore, I am anonymous to the researchers.'
The students' privacy is well secured, says Fried. "There are three ethics committees that look over my shoulder. To give an example: we keep the personal data that we request from a student at the start of the research separate from the data that we collect during the research. And we have made firm confidentiality agreements with the smartwatch manufacturer.'
There are two reasons why Fried focuses his research on students. First of all, it is a fairly homogeneous group. The students are of the same age and in the same stage of life. But just as important: Students are young. 'We know from numerous studies that a previous depression increases the risk of another. If you can prevent psychological problems in students, you may also be able to avoid psychological problems later in life.'
Student response can be a predictor

That hope drives several scientists. In the Netherlands alone, several places are researching the prediction of psychic disasters. It is, for example, part of a larger study that Marie-José van Tol is working on together with research colleagues. Adjunct professor of mood and cognition at the University of Groningen is trying to find out which factors play a role in people who become depressed again.
Van Tol: 'About half of the people who have been depressed will have another depression within two years. We will try to predict who it will happen to.' One of the possible predictors is surprisingly a person's pupillary reaction. 'When you find something very interesting or do some other mental effort, your pupil dilates. It also says something about the effort the brain can make to adjust emotions. It is relevant in the prevention of depression.'
If a person's pupil reacts less strongly than in a healthy person, it may mean that they are vulnerable to depression. "Of course, people are more than their students, and many other factors also play a role," says Van Tol. 'But the advantage of pupil examinations is that it could be done by the general practitioner, it does not require an expensive MRI scan.'
Claudi Bockting, professor of clinical psychology in psychiatry at the University of Amsterdam, in turn researches where young people who have recovered from an anxiety and/or depressive disorder are followed. The purpose is not only to predict who will have a relapse and when, but also: whether it can be prevented with, for example, therapy.
There is a great need for the second part in particular, says Bockting. Predicting depression is one thing. Anyone who collects and analyzes enough data should be able to come to an end, she believes. 'I think the next step is more exciting. Is it also possible to prevent depression?' The documented interventions available to prevent depression work mainly in the short term. There won't be much left of that in the medium and long term.'
The first dates are here

Back in Leiden, associate professor Fried also sees the importance of this. 'But at the moment we don't know who will develop depression and when. We must first be able to predict that properly. If we can do that, we will rely on the work of the many researchers worldwide who are developing methods to prevent depression.'
The first research data has arrived: Five hundred students have completed the three months of intensive research. Now it's the next year's turn. Once three-quarters of the participants have completed the first period, Fried will develop a trial version of his app.
In that app, students regularly fill in what they are doing and how they are feeling. If their mental health is threatened, they receive a warning plus advice. 'It may be the tip to go to the doctor. Or we refer them to a proven depression prevention program.'
And what if the app is wrong? A prediction is ultimately a calculation of probability, 'so it can definitely go wrong', says Aartjan Beekman. The professor of psychiatry at VU University specializing in mood disorders is not involved in the research, but thinks it looks solid and promising.
Whether an incorrect prediction is harmful depends on how it's delivered, says Beekman: 'Are you scaring people? And do you immediately advise them to go on anti-depressants? Or do you give the tip to create an online self-help course that, for example, teaches you how to deal with negative thoughts? If the latter is the case, I don't think it's a disaster if you're wrong. Such a course is never wrong to do.'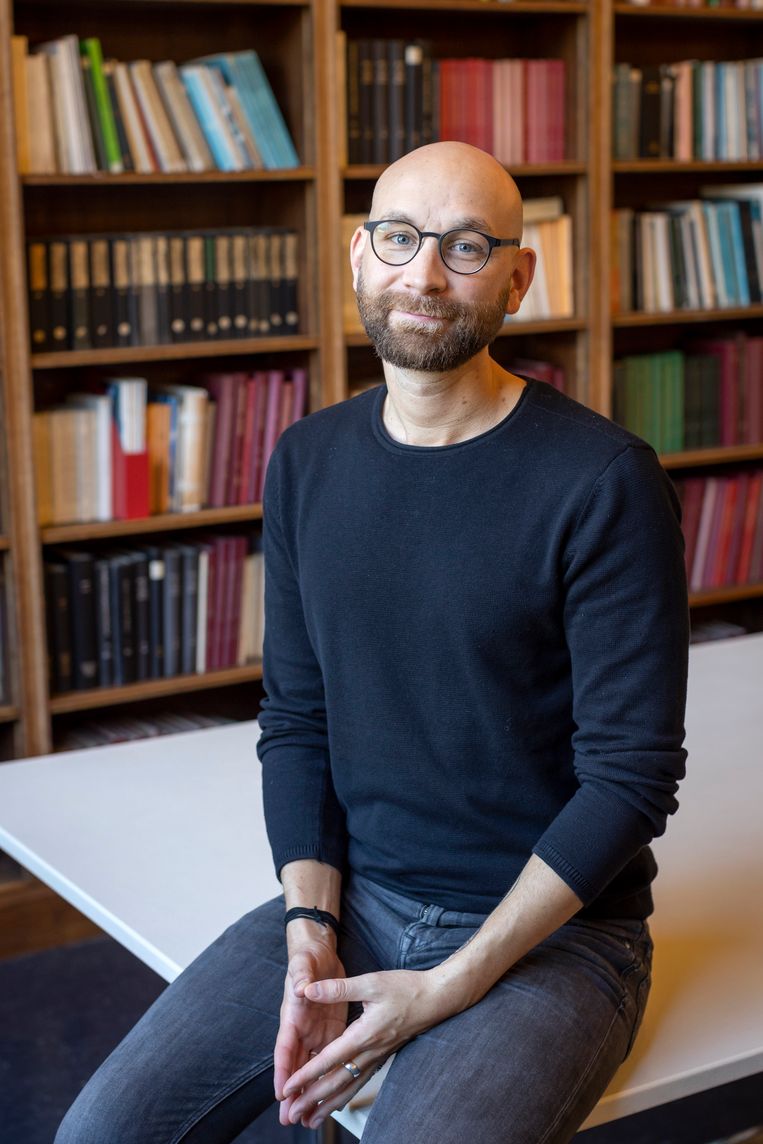 Communication is handled with care, emphasizes Fried. "We never want to say, 'Watch out, you're going to get depression'. Rather, it's going to be, 'In the last week, you've had a bad night's sleep, you've done fewer social activities than usual, and you had a less positive outlook on the future .We know from our research that you are vulnerable."
All participants will receive a report

If the app already existed, Rotterdam-based Will Shain would install it immediately. Not because he's afraid of getting depressed, he says, but because he hopes it will encourage him to take good care of himself. His participation in this study also has that effect. All participants will receive a report after the first three months. For example, during which week did they feel most positive? And which one least?
Shain: 'It was clear to see that I was happier and more positive in the weeks when I was out a lot and spent time with family and friends. You know it works like that, of course, but seeing it so clearly in the data is extra motivating.'
Researcher Fried has already mapped out what he will do if his precipitation radar works. 'The next step is to roll out the app internationally. And then: developing a similar system for soldiers at risk of ptsd. Or for teachers, predicting burnout.'