There is good news for all Wagner fans. Bayreuther Festspiele has decided the pre-show of Twilight of the Godsthe climax of the new production of Ring of the Nibelung, on August 5, 'delayed live' will be broadcast in a large number of cinemas worldwide. This means that the entire performance is sung live, with a delay of a few hours after the start, in order to be able to show a nice introduction and intermission material and go into the long breaks in Bayreuth, so the performance ends at really live. to do with it.
In the Netherlands, the performance will be shown at the Filmtheater Voorschoten.
Cornelius Meister conducts after the previously announced Pietari Inkinen tested positive for Covid and Meister had to take over the entire ring. Meister was actually appointed to Tristan and Isolde conducting in Bayreuth. That serial performance has now been taken over by Markus Poschner. Directed by Valentin Schwarz.
The whole ring was actually supposed to be performed for the first time in this production by Schwarz (and with Inkinen) in Bayreuth in 2020, but was cancelled. The premiere of this brand new Ring is on July 31 Das Rheingold. Valentin Schwarz is a great new directing talent. In 2017, together with his designer Andrea Cozzi, he won the main prize at the Ring Award director's competition and the audience award. He was also then rewarded with several offers to direct and received a scholarship in Bayreuth.
Bayreuth stars
In this new Ring, the cast consists of some Bayreuth 'old-timers'.
Stephen Gould has been singing in Bayreuth since 2004 and could be heard in Tannhauser, Siegfried, twilight of the gods, Parsifal and in 2018 also as Siegmund i Die Valkyrie. This year he sings both Tristan (Tristan and Isolde) as Siegfried in Twilight of the Gods.
Irene Theorin is Brunhilde again. From 2000 in Bayreuth as one of the Valkyries (Ortlinde), she sang two other roles in the Ring (Helmwige and Derde Norn) for four seasons, and her first leading role came in 2008 with Isolde (Tristan and Isolde), a role she played in Bayreuth for four seasons. her first Valkyrie -and Twilight of the Gods Brünhildes was scheduled for the canceled Ring in 2020, but now the role she has sung all over the world in recent years is finally singing on 'Green Hill'.
Hagen is Albert Dohmen, whose Bayreuth performances started with Wotan i Das Rheingold in 2007. Since then he has appeared almost every year in the Festspiele with Wotan, Der Wanderer and Alberich and now Hagen in the various parts of the Ring and also Landgraf Hermann in Tannhäuser on its long track record.
Waltraute is Christa Mayer, whose long list of Bayreuth roles began in 2008 with Erda. In several Ring productions she sang Waltraute, Fricka and Schwertleite. Brangane (Tristan and Isolde), Mary (The Flying Dutchman) and Magdalena (Die Meistersinger of Nürnberg) are her other roles in Bayreuth.
Olafur Sigurdarson is Alberich in the three operas in the Ring. He also sang in Bayreuth before. In 2021 he sang Biterolf in Tannhauser, a role he repeats this year.
Dutch soprano in Bayreuth
The cast also includes a Dutch Wagner singer. Kelly God returns to Bayreuth as the third Norn. In 2021 she sang for the first time in Bayreuth as Gerhilde, the role she will also play this year The Valkyries sings. This year, however, it is in a fully staged Ring. In 2021 it was The Valkyries a special concert performance, designed by Hermann Nitsch.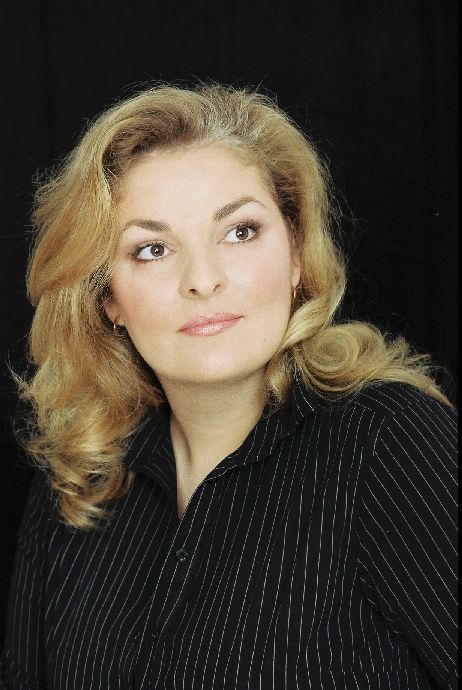 Bayreuth debuts
Gutrune is played by Elisabeth Teige, who makes her belated Bayreuth debut. In this season, she also appears as Freia Das Rheingold and Senta in The Flying Dutchman to hear.
Gunter is sung by Michael Kupfer-Radecky, who makes his debut in Bayreuth, but since 2017 has been seen and heard in many major Wagon roles all over the world.
Tickets for the cinema screening for 15 euros are on sale on the website: https://filmtheatervoorschoten.nl/movies/gotterdammerung-live-opera/
There is an introduction at 18.00, and the first act begins at 18.15. The end of the opera is around 23:35.
read on
In 2010, Kelly Gold sang Sieglinde in The Valkyries at the National (now Dutch) Reisopera. Jordi Kooiman wrote a positive review.