The Hungarian Grand Prix does not disappoint in terms of grid. Sometimes crazy things happen at the Hungaroring, this time it has a novelty with pole sitter George Russell. The Ferraris will chase him from P2 and P3, Max Verstappen has been sentenced to a catch-up race and it's actually quite funny for the viewer.
Read also: Qualifying: Russell takes first pole and is now seriously 'Mister Saturday', Verstappen with accident to P10
Mercedes may have taken pole position with George Russell, but the lights at home base Brackley probably didn't go out last night. "Worst Friday of the season," Russell described the day of free practice. The car seemed unmanageable, the question marks over every head at Mercedes were visible and a difficult weekend was predicted. How different to the atmosphere on Saturday after the first pole of the season, of course also the first by Russell, who took a somewhat awkward place between Charles Leclerc and Carlos Sainz for the traditional top 3 picture. Lewis Hamilton (P7) was perhaps seven tenths slower, but he could have done much better had it not been for an unwilling DRS wing getting in the way.
The only question now is where does this come from and what does it mean for the relationship with Red Bull and Ferrari? Team principal Toto Wolff joked: "I told the whole company to write down everything they did today. Right down to what they ate for breakfast." It shows the relief but also the uncertainty at Mercedes, they started the season behind. But they don't know for themselves whether the chosen course is the right one. It's a good thing they have a young adult pole sitter in George Russell, one who doesn't run too fast.
"Saturday means nothing, the prizes and points will be awarded on Sunday. For the team it means a lot, it means progression. Anyway, an excellent Saturday before the summer holidays," said Mr. Saturday, who wants to get rid of that nickname. Last year he took his first points for that team with Williams at the Hungaroring, so who knows what else the twisty job has in store for him.
Also read: The Ferrari duo does not look back on Verstappen: "Winning to close the gap, it's important"
Based on Friday's race simulations, Russell is under no illusions, nor are Sainz and Leclerc clearly worried. "The car has been fast all weekend so I'm very confident. It's a long race so nothing is lost yet," said Sainz, eager to continue his good form. Charles Leclerc struggled on Saturday but sees opportunities. "I couldn't get the tires up to temperature, we have to to find out why that is, but it cost us pole." Like colleague Sainz, Leclerc is not concerned with where Verstappen starts or finishes. "We have to focus on ourselves, not take any risks between ourselves. Today we had a hard time, but tomorrow everything will be different."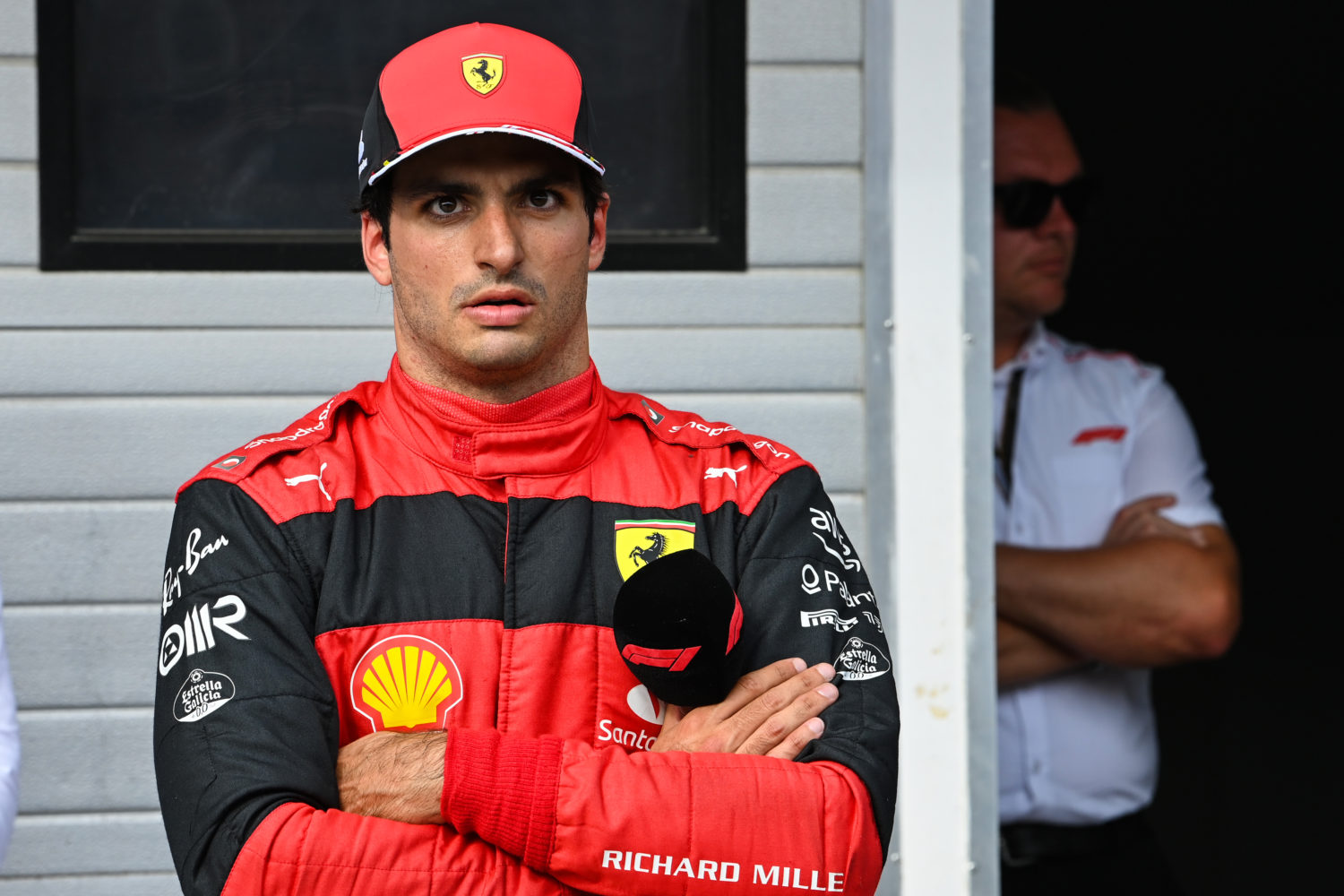 Max Verstappen is waiting for a catch-up race this afternoon and it was a while ago. In Russia last year he started from the back after a grid penalty and fought his way back to second in the rain. This afternoon, for the first time this season, he will start outside the top 4. "Hopefully we won't lose too much time at the start on the guys we're fighting with," he said, referring to the Ferraris who start second and third. "We will see. We just have to calmly wait for our chance," said Verstappen, who paid his team a compliment. "A lot has been analyzed after Friday and we know why it didn't go well. We managed to drive on a job that doesn't suit us. In any case, it's very positive, we're competitive when we didn't expect it."
Also read: 'Terrible balls': Verstappen sees the chance of the pole being lost due to lack of power
Teammate Sergio Pérez did even less, he is behind Verstappen in P11, although he was very unlucky with the traffic in Q2. "I hope we can recover this in the race and still get good points," said the Mexican, who received another public scolding from Helmut Marko. "He drives as if he is already on holiday when the summer holidays haven't even started. The gap to Max can't be that big. We still need to talk about that."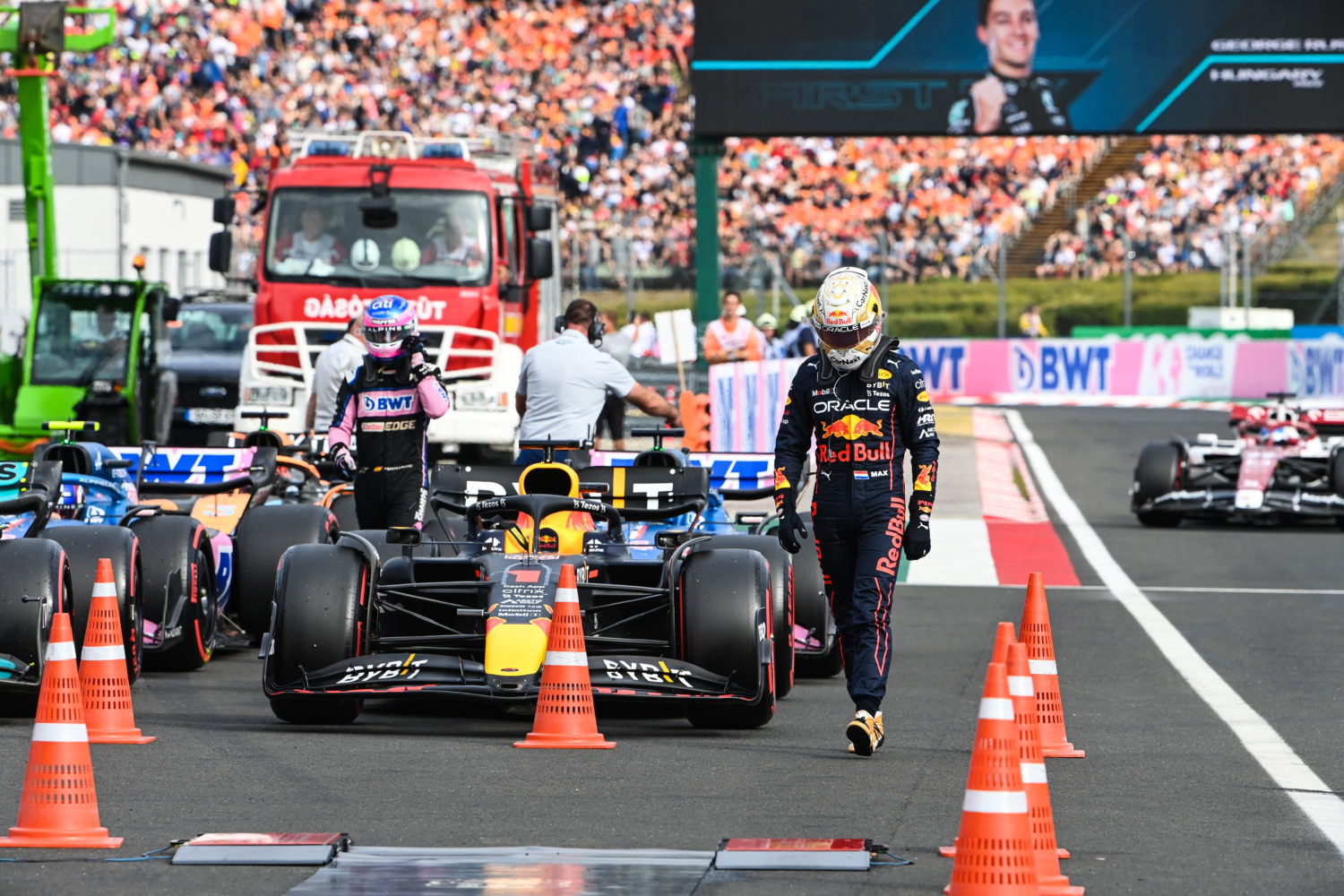 When asked how often there are stops this afternoon, Charles Leclerc replied on Saturday: "Between one and three stops." Pirelli mainly suspects one-stops, although the chance of a two-stop is definitely there, as the options are not very different from each other. Traffic is important here, the Hungaroring is historically not a track where it is easy to overtake, but perhaps this year's new cars can disprove that assumption.
"It's much cooler, which makes the soft tire an attractive option for both one- and two-stoppers," said Pirelli boss Mario Isola. "soft-hard or medium-hard are the options for the first, soft-medium-medium or maybe even soft-medium-soft Secondly. The latter is interesting because the cars will be much lighter at the end of the race." It will be a bit interesting for Pirelli which starting tire will be placed under the tire warmers today. "With a heavy car, the soft find it difficult. We already saw an increase in wear on the hard tire on Friday, it's a complicated decision for teams to make."
Read also: DRS problem hinders Hamilton: 'Otherwise there would have been a one-two punch'
And further…
Remarkably, Williams is close to the top in terms of top speed this weekend. Nicholas Latifi recorded the fastest speeds on the finish line as well as on the speed trap and the first sector measurement. The Canadian also managed to see the best time in the first sector in the 1st quarter, but then the 20the time to drive. The top position in VT3 will undoubtedly be framed for him.
Lando Norris is very pleased with McLaren's performance this weekend. "I am very satisfied with fourth place, a position that I did not expect. I mean to start in front of two Red Bulls is beyond expectations, but also the distance to the Ferraris, only two tenths behind Charles, is not much. Especially when you know that they have a much faster car than us,' said the Briton, who is now straight in Russell. "His first pole position, finally as many as I have."
Track limits remain a point of contention. Pierre Gasly, Yuki Tsunoda and Sergio Pérez were the biggest victims, although the latter got his time back. Max Verstappen said: "We try to advise and help, but they don't listen. It's like they see us as amateurs."
The race this afternoon has 70 laps, starts at 3pm and can be seen via Viaplay and F1TV.
Results GP Hungary 2022 – 3rd free practice